Has anyone used one of these?
After buying some diamond hones the other day I lapped my silkstone last night (jeez it was hollowed)..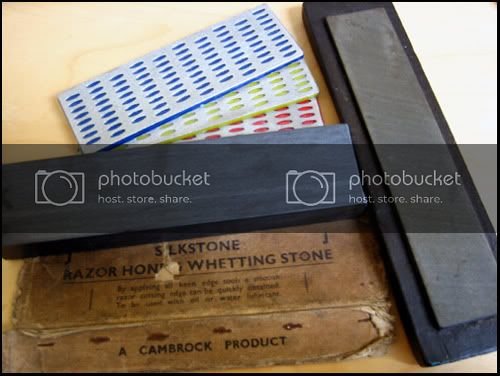 (also tentatively lapped my CF as well)
Anyway, does anyone know the relative grit size of these hones and any tips on using one? Are they a finisher and if so how do you rate them?
I had a go with mine on an old very worn Boker that I've just cleaned up, it didn't produce much slurry (had to take a bit of wet&dry to it to get some) so I rinsed it and proceeded to build up a bit of slurry from the BBW side of my combo slurry stone. I wondered if I could use the coti side as well? (ended up doing a 'dilucot' on the Boker with my LNV, even though it was as well worn as a trendy pair of 80' jeans it gave a lovely shave with no soreness)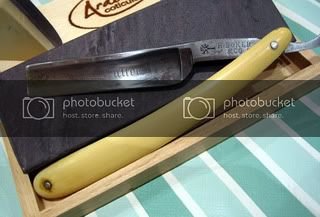 fleabay strikes again.. Oops go this one a bit wrong lol (giving it away to a friend)