A couple of weeks ago as I was checking up on an Aliexpress order, I came across what appeared to be a clone of the RR Mamba. It was stainless steel CNC machined and it came with a scalloped cap similar to the Timeless. It was not cheap by Chinese razor status, but it was just slightly more than the cost of a real RR base plate. Although they did not say, I could tell that they were copying the Mamba and with a .70mm blade gap, they were cloning the Mamba 70. I know I shouldn't be even entertaining getting a clone of what I consider to be one of my best shavers, but I just had to find out for myself if the Chamba 70 was as good as the Mamba 70.
First of all, in comparison, the Chamba is etched on the bottom of the base plate similar to the latest RR razors. It also seem to be individually numbered, but the only reason I assume this is that the serial number of my razor head is different from the one in the picture at Aliexpress.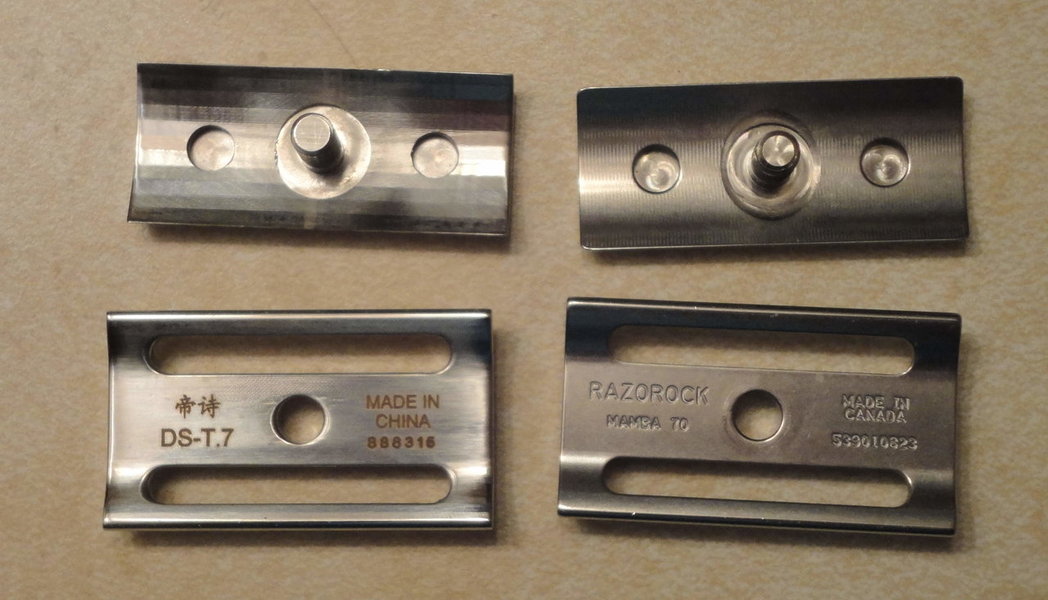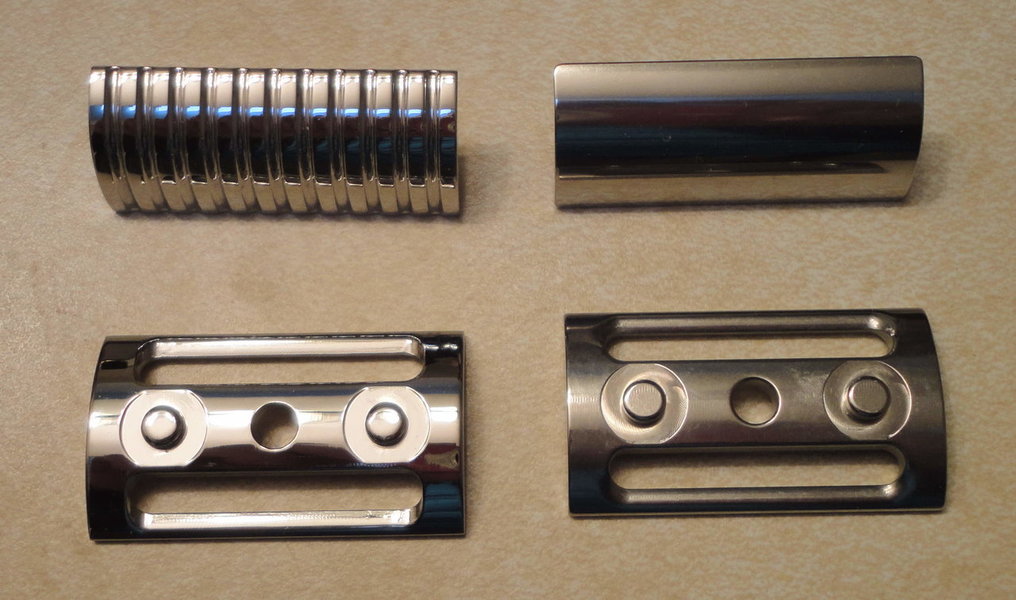 Finish is not quite as good as the RR as can be seen in the top picture where there is some flashing in the indentation around the screw post, some unevenness along the top edge of the cap, and roughness on the inside of the safety bar in the bottom pic. In addition, when fitting a blade in the mount points on the base plate, the Chamba was a little loose, where the Mamba actually clicked the blade in place. This could be either a good thing or a bad thing, the good being that the blade does come out easily for the Chamba (where sometimes it did take an effort to remove the blade from the Mamba), and the bad in that maybe this might be an area of misalignment.
The profiles are as follow: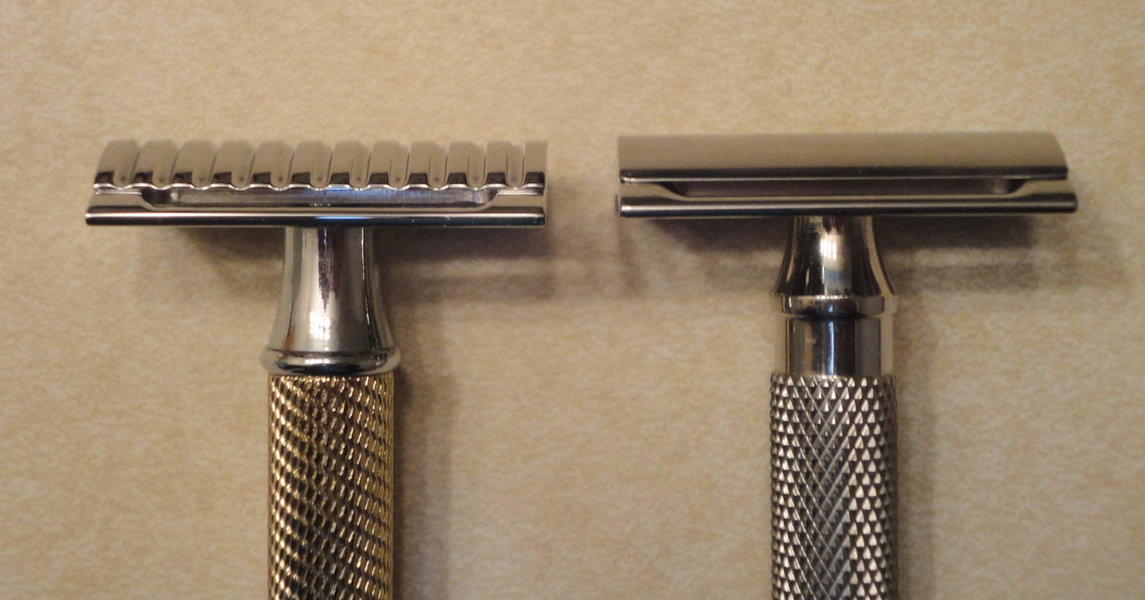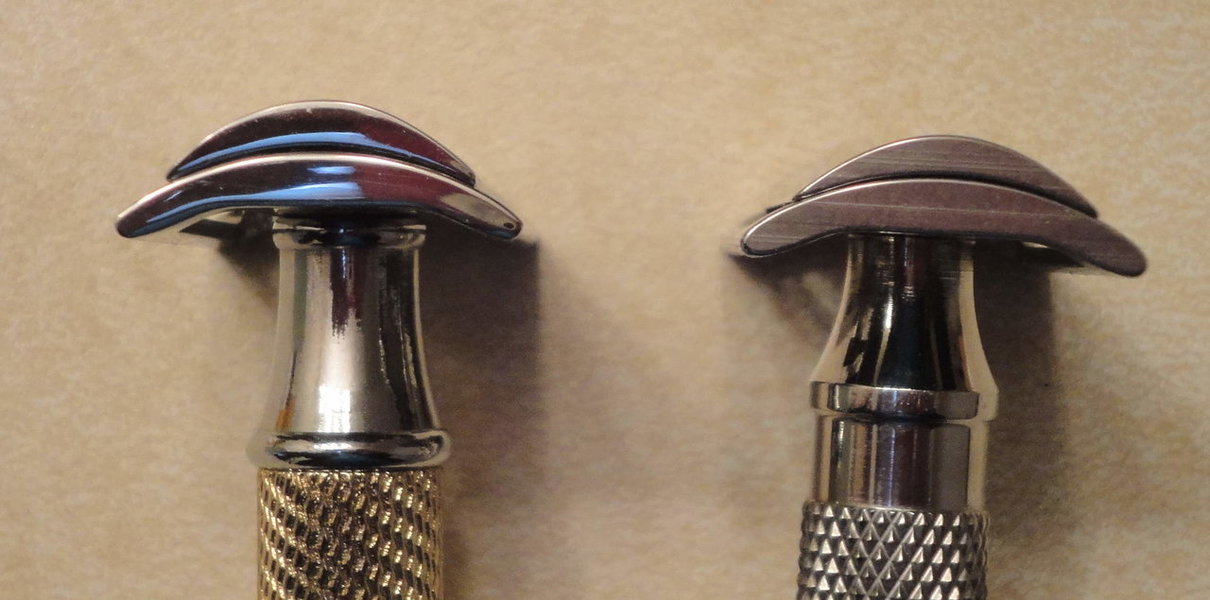 The Chamba is on the left and the Mamba on the right. The Mamba has a thicker base plate and a more rounded guard.
First shave will be tonight. I decided to shave half my face with the Chamba and the other half with the Mamba. I will report on the results later.