Gentlemen, its been a while since I've posted, but I finally got around to getting my first restore under way on a ebay special I got dirt cheap a while back. The blade is a R. Sutcliffe Sheffield wedge, that had a decent amount of active rust and deep pitting on the blade, and a nice amount of patina on the rest. The scales looked like they were used for BB gun target practice, so I'm building new ones out of a dark exotic wood, can't remember the name. I'm now wishing I would have taken before pics! I like the look of patina so I decided to tape up the tang to preserve it. I then went through progression or grits 60, 80, 100, 220, 400, 600, 800, & I'm planing on taking it up to 2,000 or as far as I think it needs to go. I also left patina on the spine and the wedge end. I personaly like the results I have ended up with( left some slight pitting on the blade to tie it in with the tang) but to each his own. I know I havn't seen it before thats for sure. I got the scales grinded down to 1/8" planks and ground them into rough shape. Now I just need to drill the pin holes, separate them & flip them, re-tape them, and give them a rounded finish sanding & some coats of CA glue.Pretty proud of my first attempt.

: Oh, the scales are inside out, the grain pattern looks ten times better on the sides that will be facing outward (taped together in the pic)on the finished product!
I have a question though, should my scales be very very close to their finished shape before I do a CA/Gorilla glue finish? Also do I add the glue like one would stain a similarly sized peice of wood? ( rub in with rag, let dry, sand, repeat several times) Do I sand the last coat/finish?
Thanks in advance for any sugestions.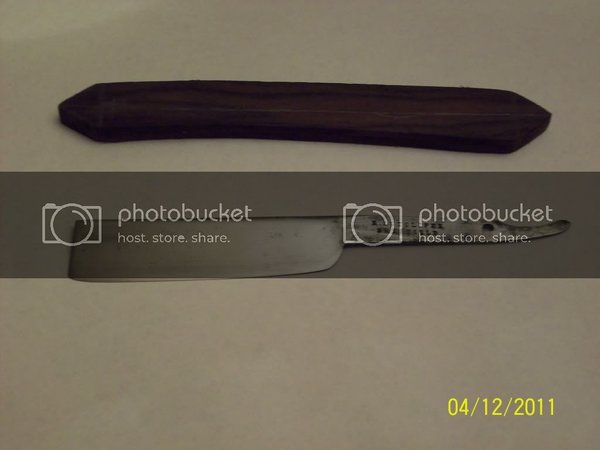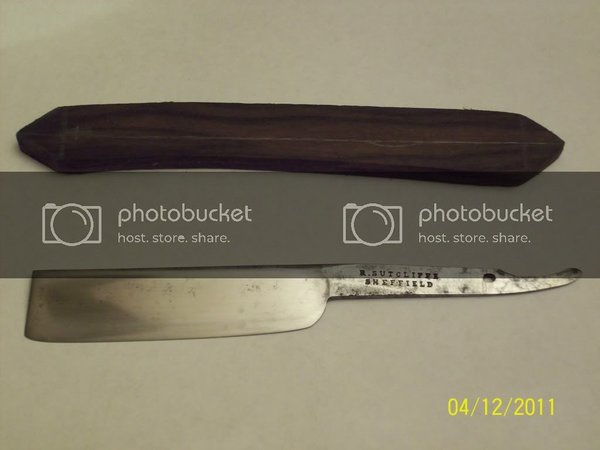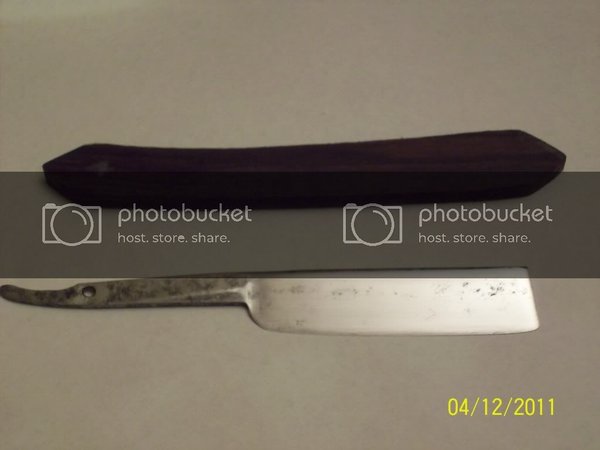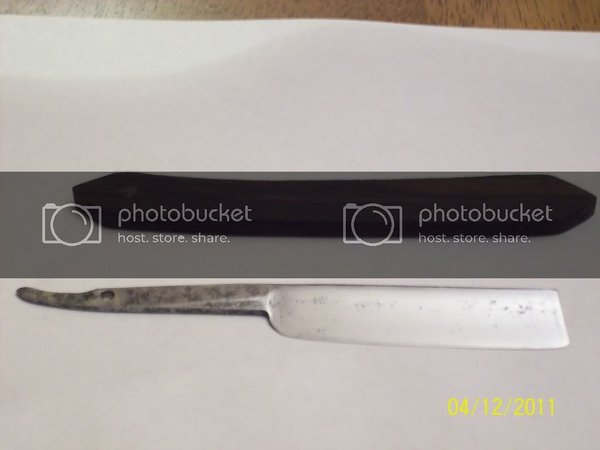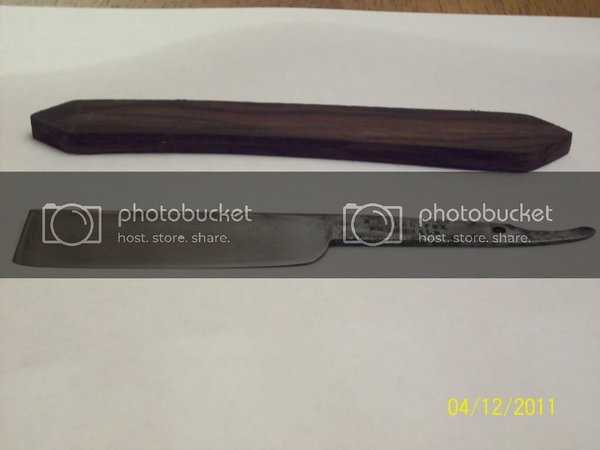 Regards
Louis.