Hello,
I´ve found this bout and I couldn´t resist, to buy it (I had some kind of HAD, now it´s more like CAD, and I don´t mean computer aided design.).: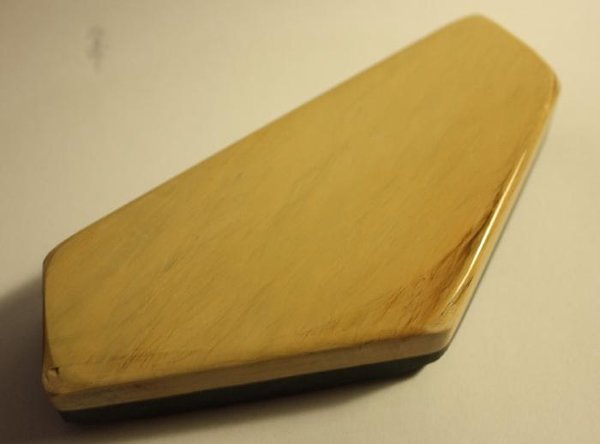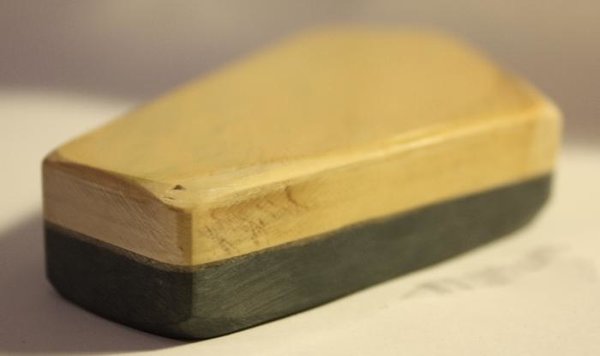 I like it, because it is nicely shaped (It is a No.7 standart bout, the longest side is 10,5 cm long, at the widest point, it is 5,5 cm wide.) and it had some lovely chocolate brown lines and little dark spots on it. You can see a rest of it in one corner. I lapped it with 1000 grit paper, because I like my hones that way, and most of the lines were gone, so it seems to be some kind of oxydation or photographic effect (As I read this, I thought you could put a negative on it, expose it to the light and make pictures on the stone.). I´ve read that la Grosse Blanche does this. Are there other layers that act that way?
I touched up a razor on it, but wasn´t able to test it, yet, so I can´t tell you how it performs.
Regards,
Tok