I'm trying to use the Vault pictures to try and identify my Coticule, but I'm not having too much luck.
On the one hand, I think it looks a lot like No. 24 (La Nouvelle Veine), on another kind of like No. 60 (La Grosse Blanche), but then again I think it looks like a couple of La Dressante's.
If you look at the surface in the right light, it has some white spots like No. 24. It's a little hard to see, but it's in the third picture.
An overview. In the glare on the right, you can see where some of the spots are. They just look like tiny holes/depressions, but they turn white if you're looking in the right light.

Shows the side. It's glued to a slate baking.

View of the corner. You can see those white spots I talked about. There's a bit of dried slurry on the corner.
Another top view.

Same view, but with a layer of water on top.
Corner again, but wet.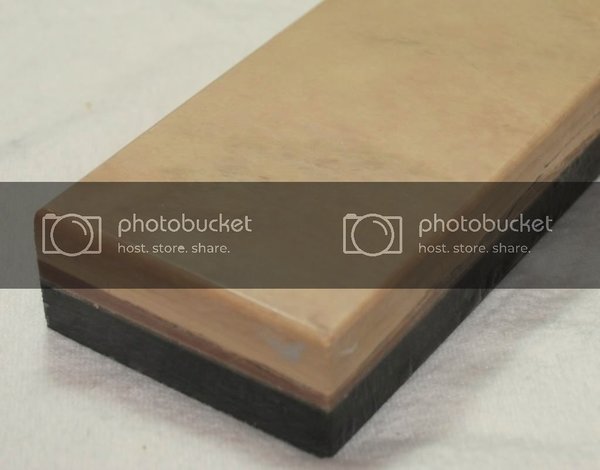 Another view of the side. Again, that's slate on the bottom.

Any ideas appreciated, thanks.