Here an old French knife.
To the manufacturer Druesne I have in the "net" no
info found. Valenciennes est une ville de France.
The slightly smiling blade has a size of approx. 5/8 to 6/8,
scales of horn and "no lead wedge".
The blade runs cleanly into the hilt, but is somewhat loose.
Found condition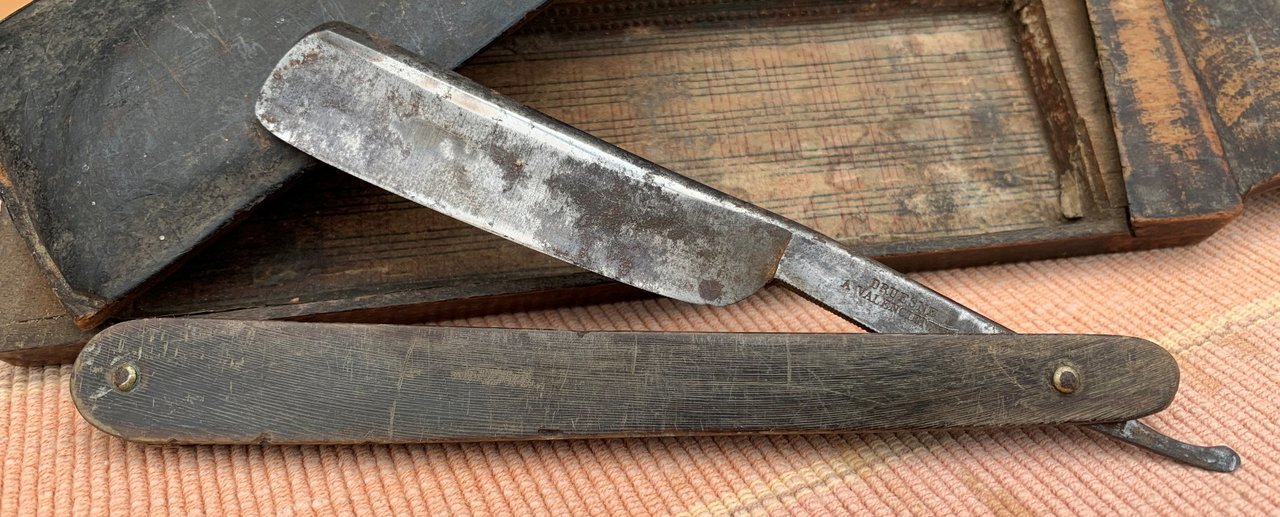 Actual state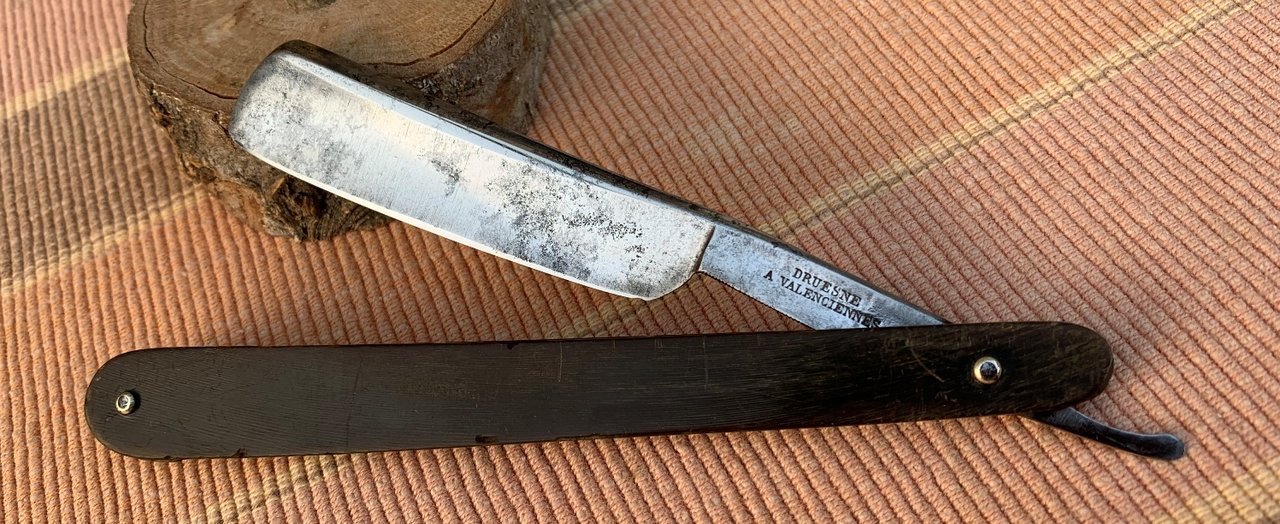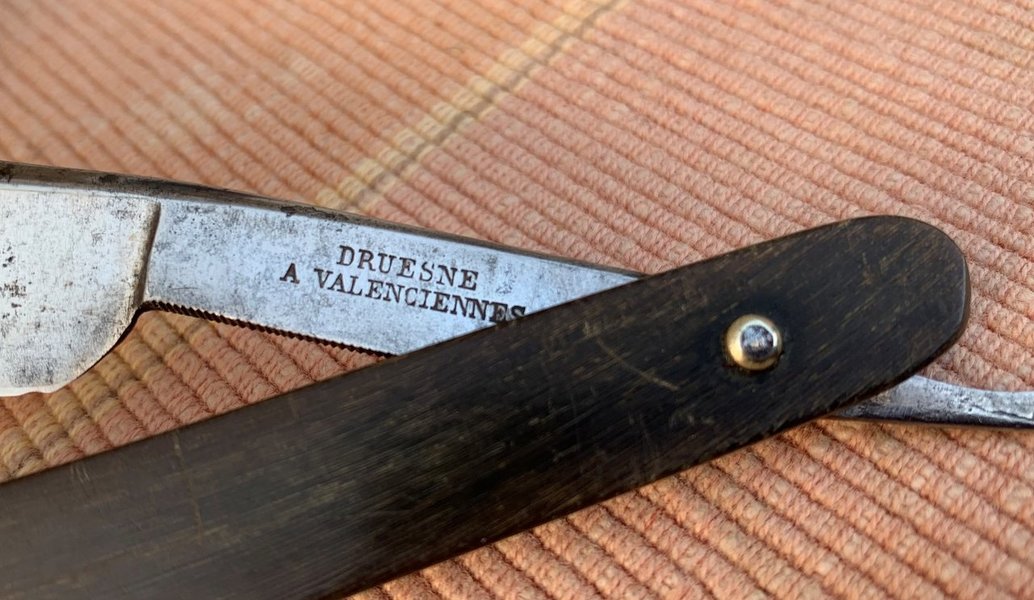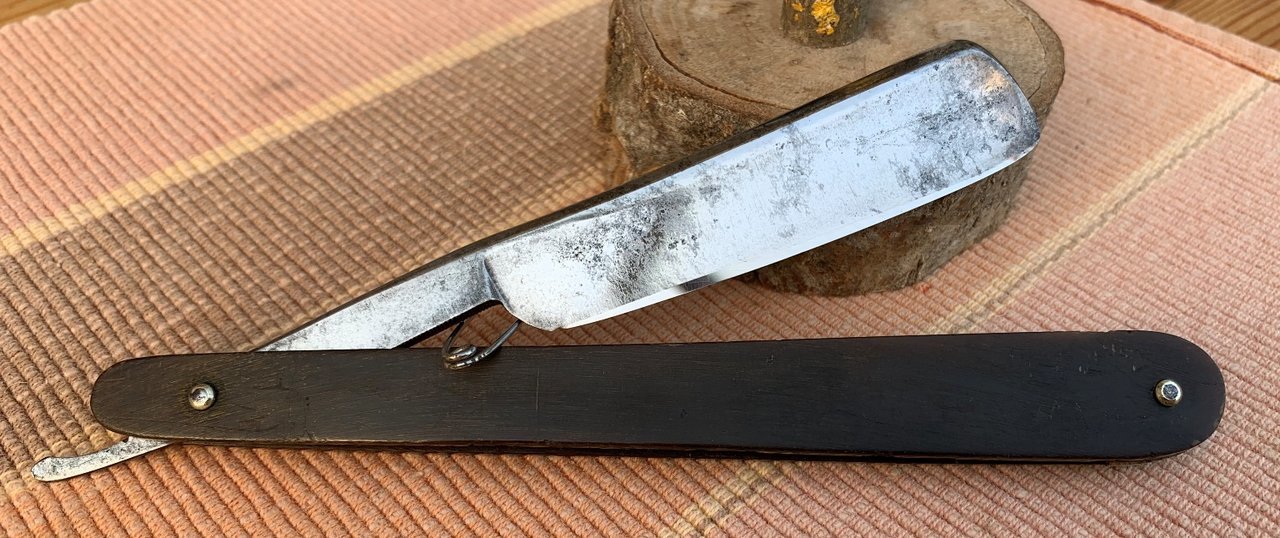 What is very striking about this knife and the blade is that it does not have a uniform thickness.
The blade gets thicker and thicker from the tang to the tip of the blade, matching the
blade size (I have not seen this before).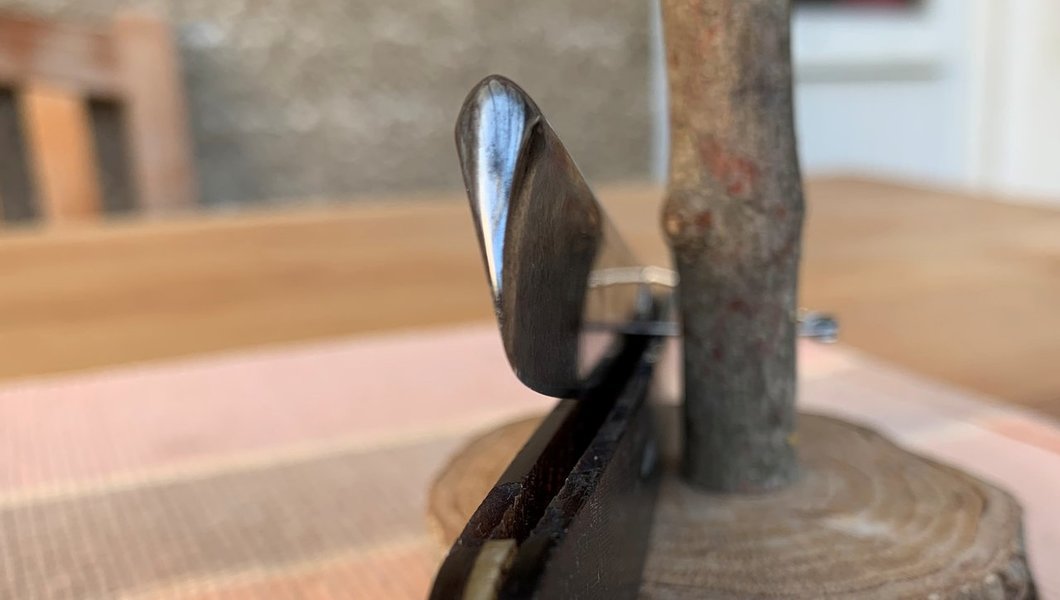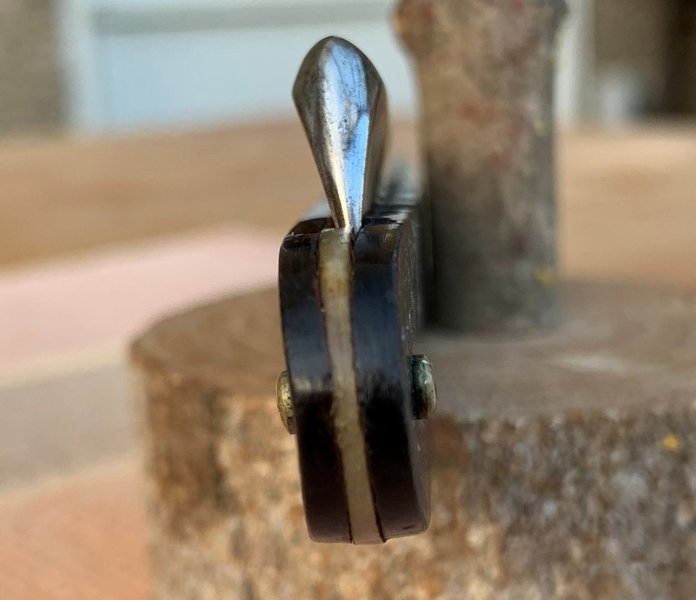 Regards
Brille