:thumbup: I met a fellow about my age in an antique shop, Said he had some razors. I got his phone number and gave him a call about a week or so later and drove over to his home; very modest and well kept. Yes, he had razors!! about 200-400, all polished as new and beautifully displayed. It took about an hour to get the drool off me brogans after I got home.
Cutting to the chase, I gave him a rough estimate of some of his razors, ones that I have seen go for $300-800USD at the least he has $15K and probably over 30K$US. He called his wife into the room..she was ecstatic!!
He asked me to look at some other stuff and I pointed out the hones he had and gave a fair "high" estimate of each one. He said " Do you hone?, I said "yes." He gave me these three!:;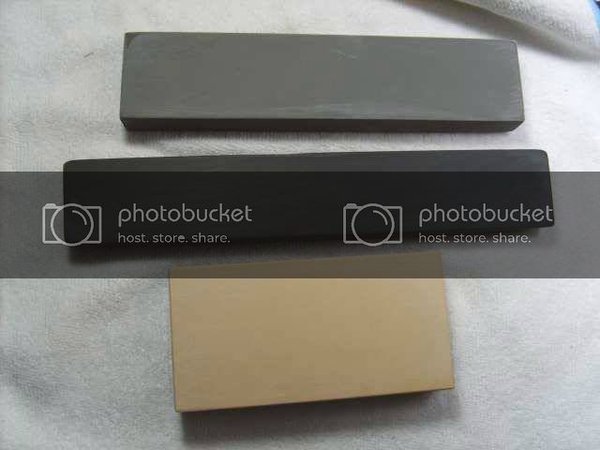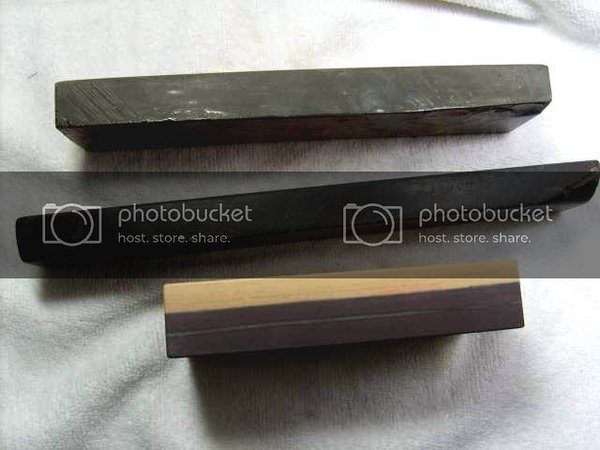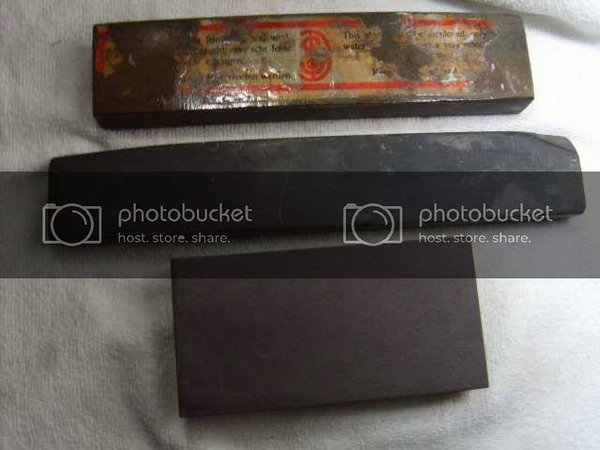 So I am asking what is the middle dark one?? Very fine, it lapped with a darker green slurry than did the other slate type. The shine was as found and not the usual Thuringian scruffy/moldy look.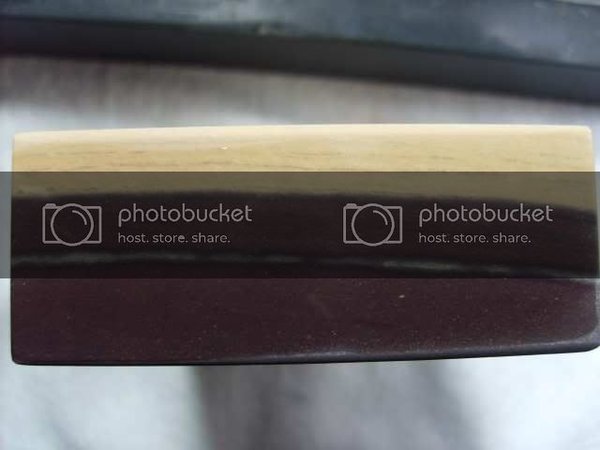 And what is the designation of the Coticule natural.
Respectfully
~Richard
PS. I am sworn to secrecy about the location.