Hello,
These stones were traded to me by a UK expat carpenter who had brought them with him. They were quite old and crusted with a dark scaling of oxidation of something like molasses. I was not too sure they were good hones till I lapped them. The light colored one on the top is about 8k-12k and very,very smooth, similar to a Coticule in texture and homogenous throughout. The spotty one is about 1k-4k and requires more lapping to know for sure. It is equal to an older medium hard Arkansas, but very different in structure.
DRY: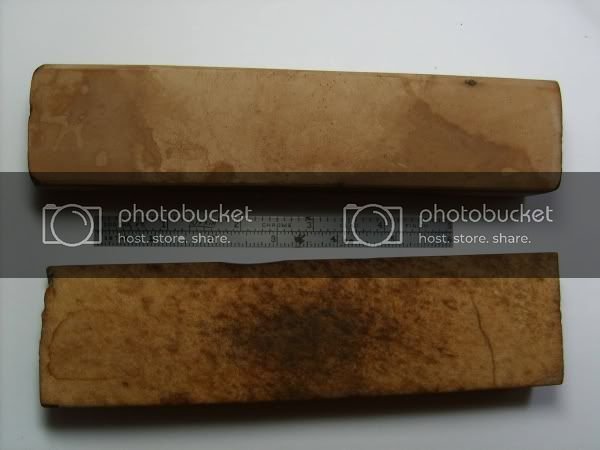 WET: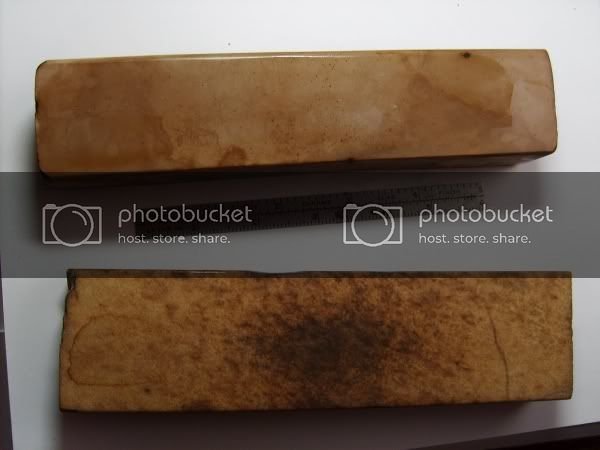 Side View wet: Here is the side of the first stoneThere is quite a bit of chatoyancy in the proper light from the roundels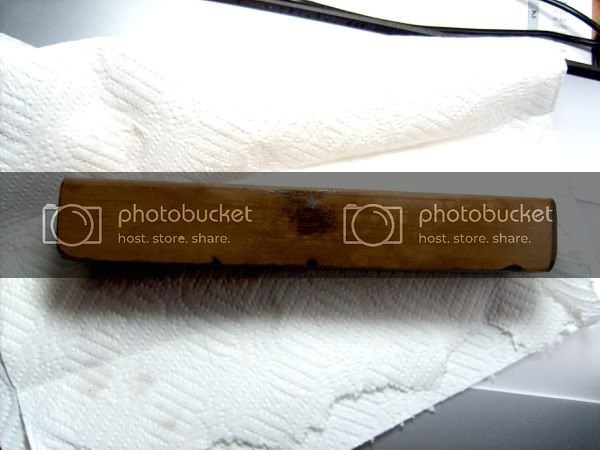 Thank you for your patience!
Respectfully
~Richard
edit: added side view