I have a new coticule and when I got it it had a tiny little inclusion in it. I don't know if it was my mind or for real, but when I honed on it I felt something. I decided to lap it a little and see if I could get past it. Now I am left with a huge inclusion about 1"x.75" it also has a long strip about .5"x4" going down the middle.
When wet it looks translucent and I can definitely feel in feedback that it is a lot harder in that spot. I can tell by the way the vibrations transfer to my hand. It looks like there is a divot in the stone in this picture, but it feels flat all across. It has a glass-like effect. Only on that sparkly white spot does it feel a little different.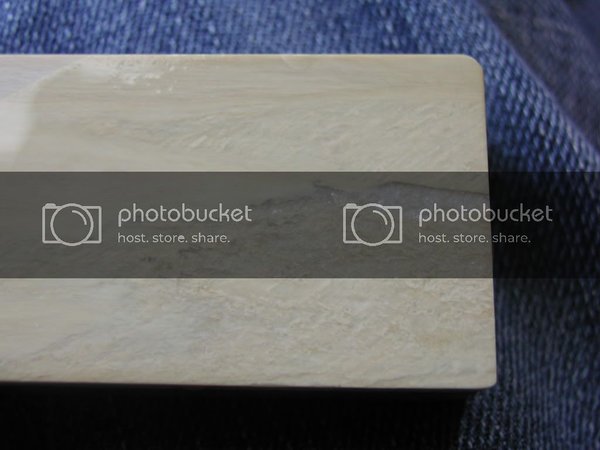 Here is the side view, the dark strips will end up being translucent if I ever wear/lap down that far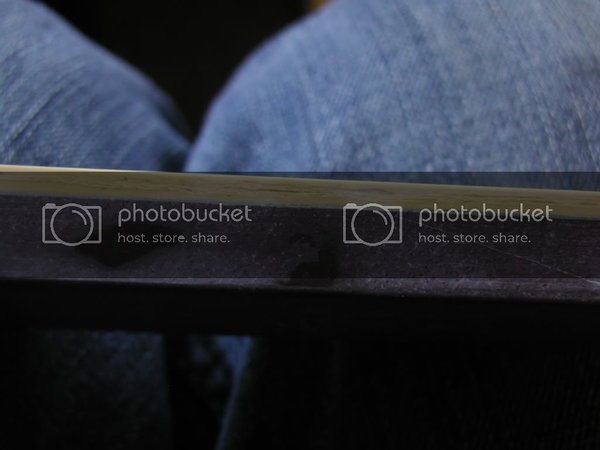 Is this characteristic of any particular layer? Maybe I am just looking for a reason to blame my medicore skills, but it is concerning me.
Hope someone knows whats going on!
Mrmaroon