Absurd hero
Moderator
SU-Patron Gold
The Croscut is a slanted (only diagonal, not torqued) SE, produced by the Temperite Co in Philadelphia. They supplied the United Drug Co in Boston, who then sold the razor through their Rexall Drugstores.
It comes with a nice, thin handle, and, like for instance the Irving, a paralellogram shaped head. (Fun Fact: Lemmy Kilmister used the word Parallellogram in his song Motorhead). The blade is placed on the baseplate, and the the cap is moved into place, an exercise not without risk of injury.
As the blades are proprietary and a Feather SE blade does not fit I have no idea how this shaves.
Case of blades was provided, note one of them is marked "Dummy Blade".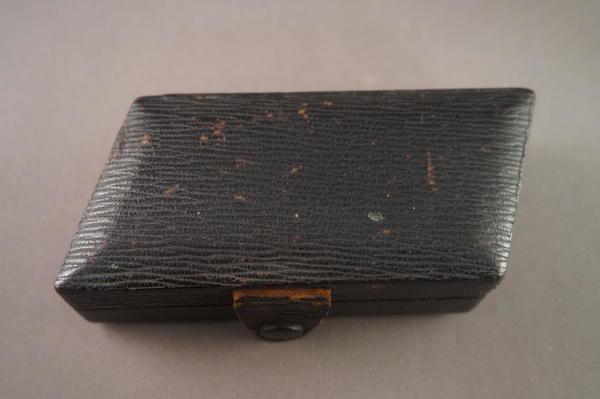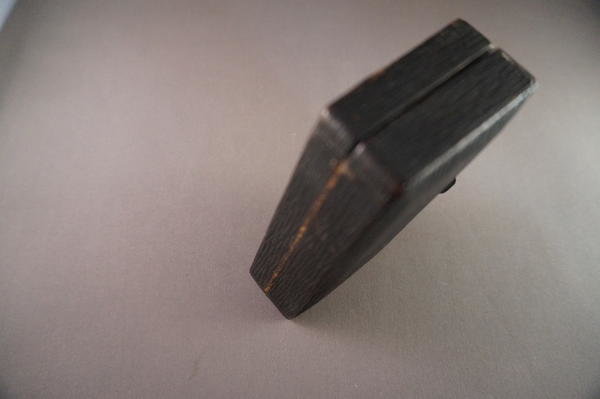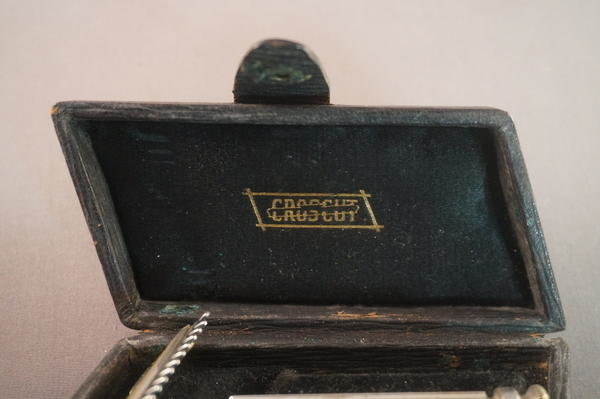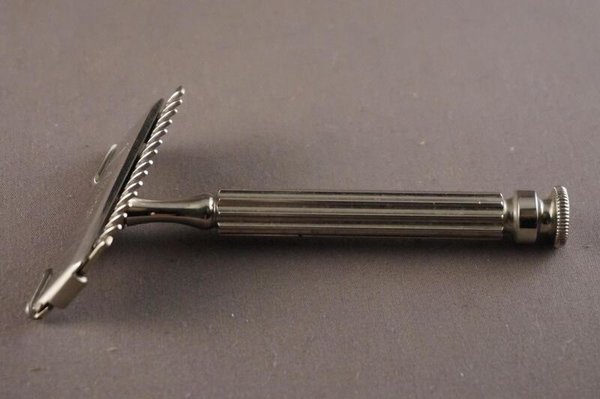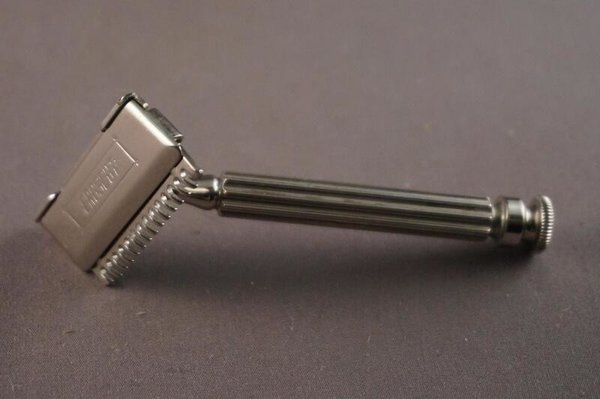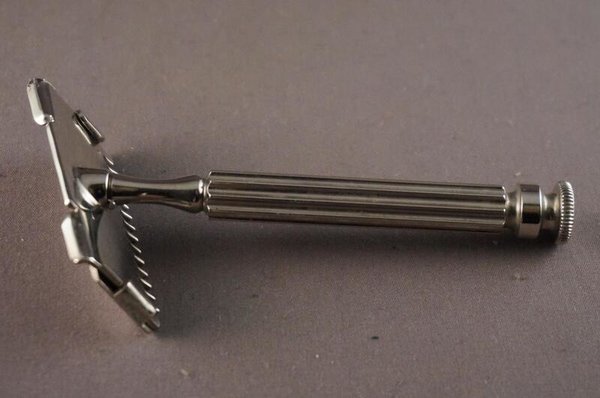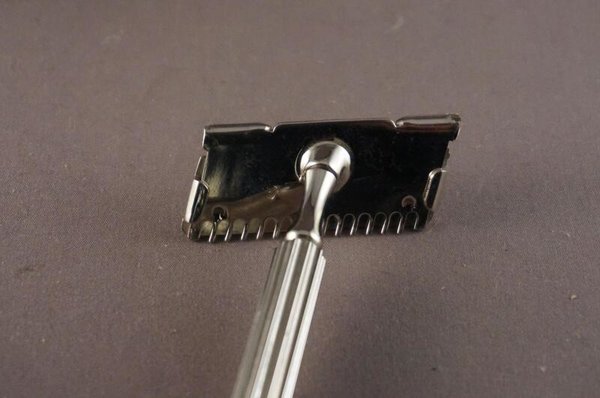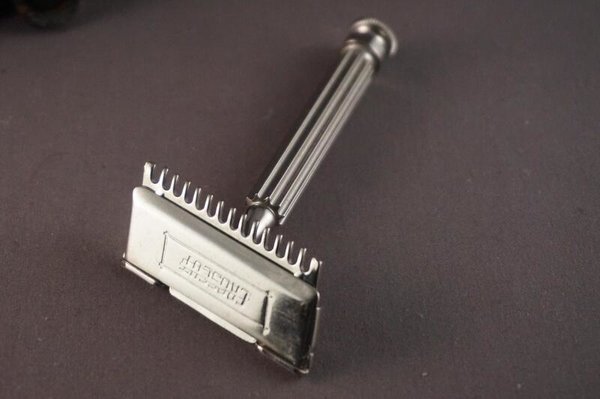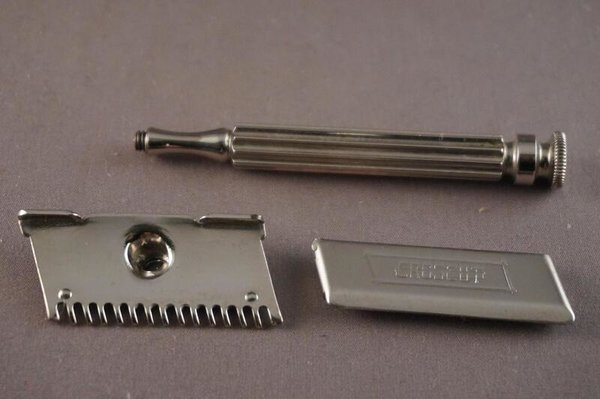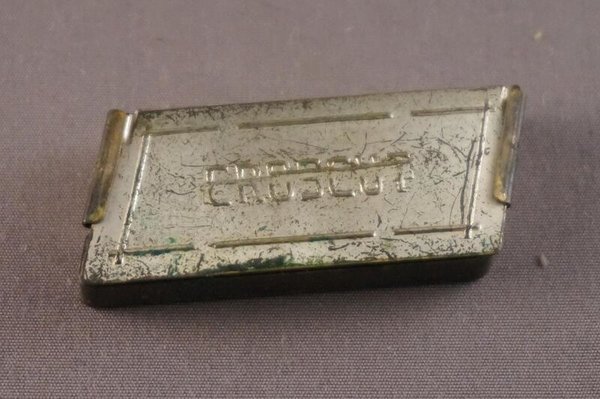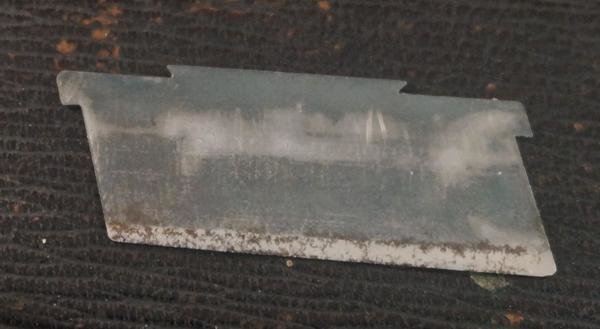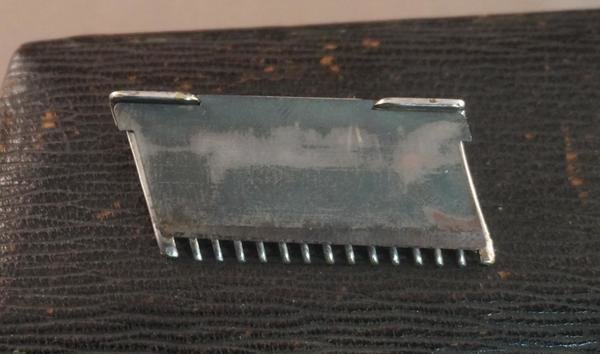 Last edited: