This is my very first straight razor, bought at a flea market in summer 2015.
Founded in 1827 by Friedrich Wilhelm Backhaus in Hilden near Oligs.
Registration of the trademarks "Clein, Jahr and Stern" in December 1854.
Here a knife from the brand Stern Nr.12 in 4/8. Since 1901 a spelling reform was "Ächt - Echt",
could this knife is about 100 years old. It looks like the "wedge" is made of leather.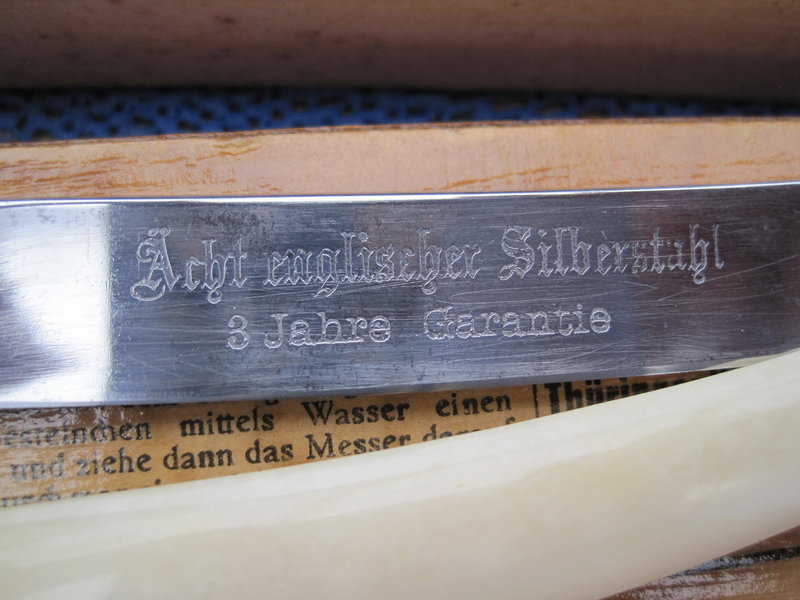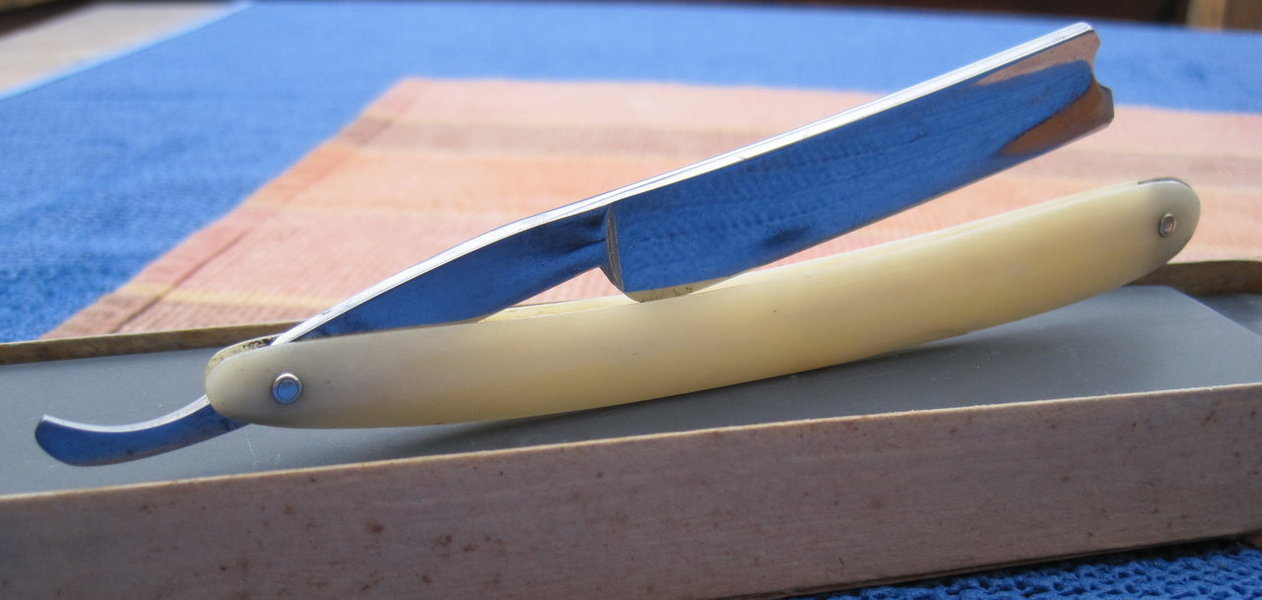 (my english is not so good,so i use the Googel translater)
Regards
Brille