Found this online: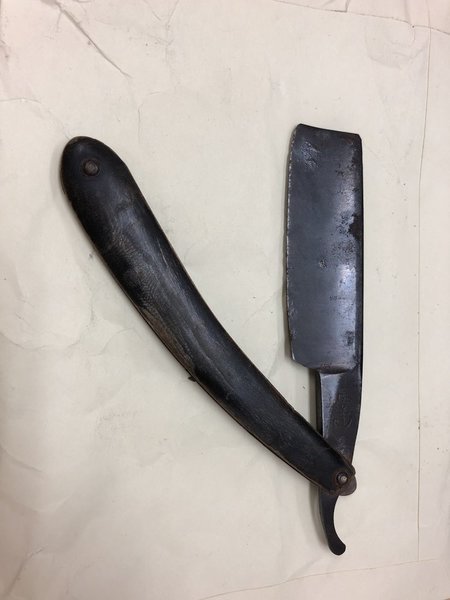 A GB with cross and anchor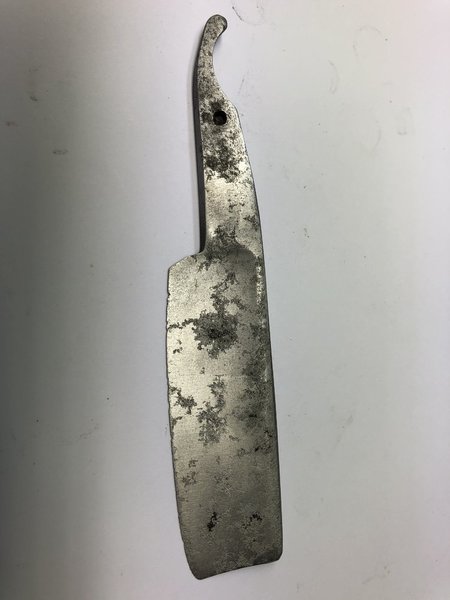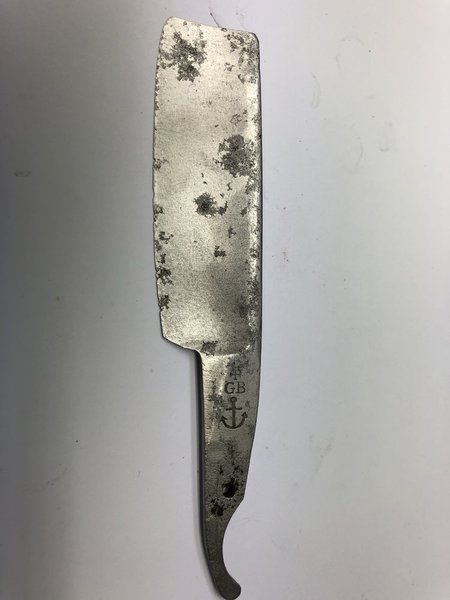 After some ultrasonic cleansing and a buffing wheel with some wet pumicite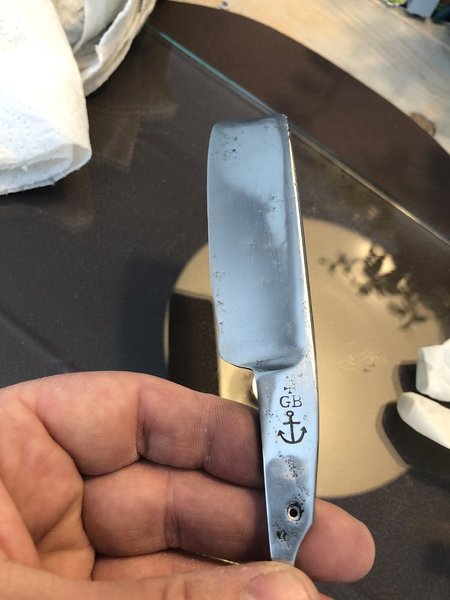 And the result after a progression of sanding and some metal polish.
Some pitting and sanding marks are still there but I don't mind that. The blade may show its age a bit.
Next up is to come up with some scales...