Since I was already reprimanded not to draw your attention to actions in our sister Forum, here is the translation of today's new Passarounnd.
Hardly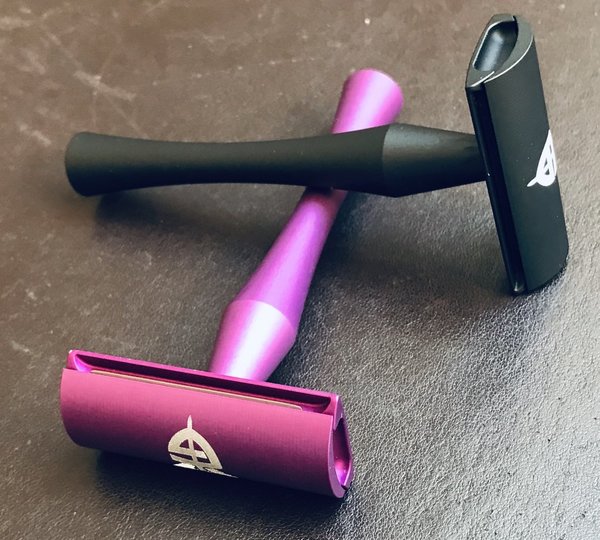 More details can be found here:
The good news is that we got two pieces from the manufacturer to speed things up. The bad news is, we only got the two on loan.
Therefore, in addition to the general rules of passaround etiquette and because we also have to return (or replace) the razors, the following additional conditions apply:
If you want to participate in the Passaround, you have to pay a deposit via Paypal in the amount of EUR 119,- within 24h after request. If the deposit is not received, the next member will be contacted immediately and the non-performing participant will be omitted (he may then sit at the end of the list, with the proviso that the promotion can only last for about 2 months)
The deposit will be refunded as soon as the next participant has confirmed receipt of the razor.
If a razor is lost, damaged by the user or not reshipped within 7 calendar days after receipt (provided I have given permission to reship), the deposit will be forfeited. (I will then transfer the forfeited deposit to the manufacturer, as I will not be able to return the razor)
Each participant may keep the razor for 7 calendar days.
It may not be sent to the next participant until I have given permission to do so (this is the only way to ensure that the deposit of the next participant is received). If the razor is shipped without release and the deposit is not received from the next participant, the deposit of the person who shipped without release is liable.
The shipment should be sent as a sufficiently insured parcel with at least EUR 119,- insured sum. If the razor is lost in transit, the deposit of the respective sender is liable for it. The sender may then look for reimbursement by the carrier, if sent insurred..
By entering the list for the passaround, the participating member accepts the above rules as binding.
Please understand that the rules are a bit more comprehensive this time and that depostit has to be taken, but we only get the razors on loan and I don't want to end up having to pay for two of the razors out of my own pocket.
It's gonna be a little while before we start shipping out. The razors are only just on their way to me. But you can sign up now, so that we can use the time as much as possible.
List of participants (Please copy and update the list as usual!)
And now have fun testing and everyone is looking forward to your reviews in the professional thread and at this point also our thanks to the manufacturer Beauty Bayern Unternehmergesellschaft (haftungsbeschränkt).
Last edited: