Hello. I'm new here. Like Rhys, I blame Ralfy for getting me interested in Coticules, but I have to thank him, Gary (Haywood), and zib for helping me research what to get. I also have to thank Tom/jendeindustries for sharpening my razors and getting me interested in honing, and Richard/Toff for telling me about the wonders of coticule.be.
I'm a Canadian expatriate living in Taiwan. I've been shaving with a straight razor for about a year now. I have a new edition Boker Edelweiss and Tree Brand. I'm extremely limited in what shaving products I can buy here. It's either the very basic or else the ridiculously overpriced.
My Coticule is a 50x150 La Veinette that I picked up from Jarrod at The Superior Shave.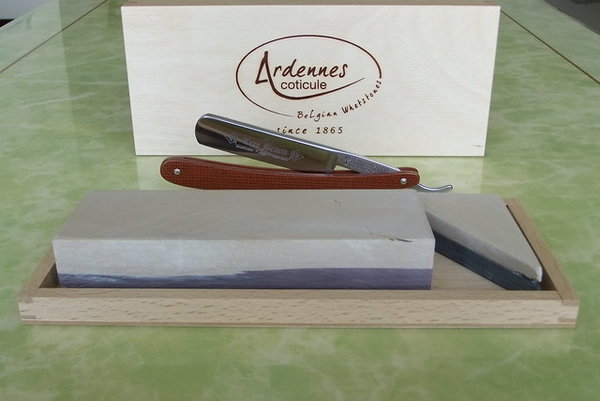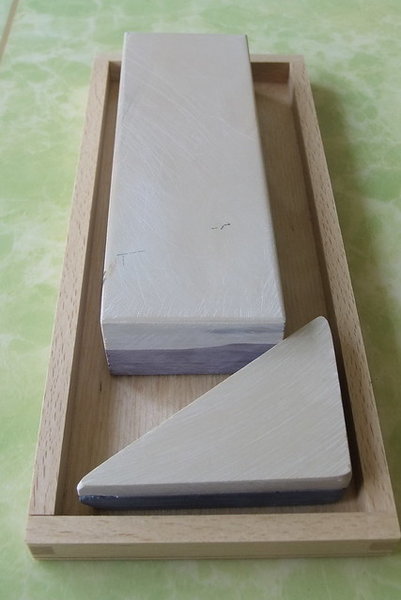 Other than straight razors, coffee and reading are my other hobbies. I roast my own coffee on a Quest M3 roaster. I use a La Pavoni PRH for espresso and either an AeroPress or French press for brewed coffee, depending on the weather and my mood. Keeping with the manual theme of my shaving, I usually grind my coffee using hand grinders.
I'm a big fan of John le Carré, Graham Greene, Alan Furst, and Martin Cruz Smith. When the mood strikes me, I also delve into Philip Roth and Gabriel García Márquez, among a few others.
I'm here hoping to learn how to "read" my Coticule and how to use it to the best of my ability.