In summer I am a friend of menthol-containing shaving soaps. These days arrived 500g Dusy Cabinet shaving soap and I had the idea to add a part of it with menthol. There is a nice way to grind menthol crystals into the mug using a spice mill. But this is not very practical for me.
So yesterday I mixed a few soap flakes with a gram of menthol crystals in a soap box and then added some water. The whole thing was then quite muddy and whether all crystals are properly dissolved, was not to be seen. The result this morning was a well working shaving soap with a slight cooling effect.
Today I thought to myself, do this a little more exact.
For this I took the following things: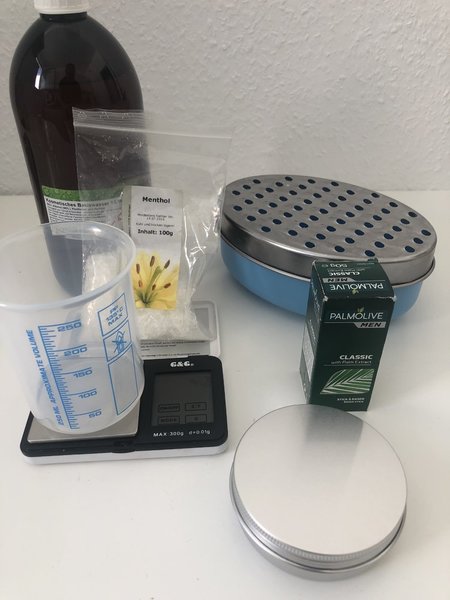 - A precision balance
- A beaker
- menthol crystals
- soap grater
- Cosmetic base water
- Soap box
I dissolved the menthol crystals in cosmetic base water, in my case 1g menthol with 10g base water. Menthol dissolves very fast in alcohol, in principle you can simply take pure alcohol, the base water has additional panthenol and was just there. I grated the soap, here a palmostick (50g), and then added it to the dissolved menthol in the beaker. I mixed the whole thing well with a fork, so that all soap flakes could come into contact with the menthol liquid. The ratio of 10g alcohol and 50g soap looks usable.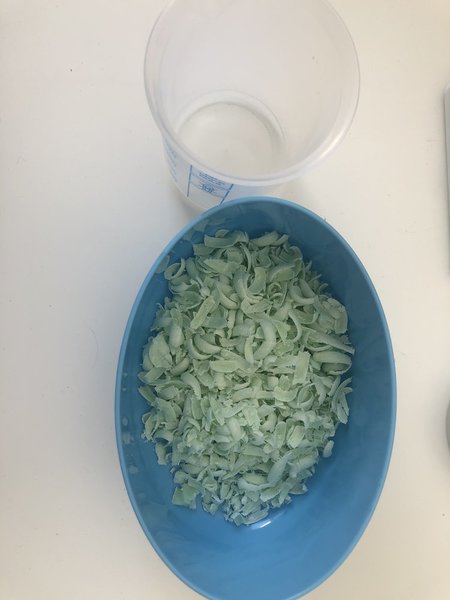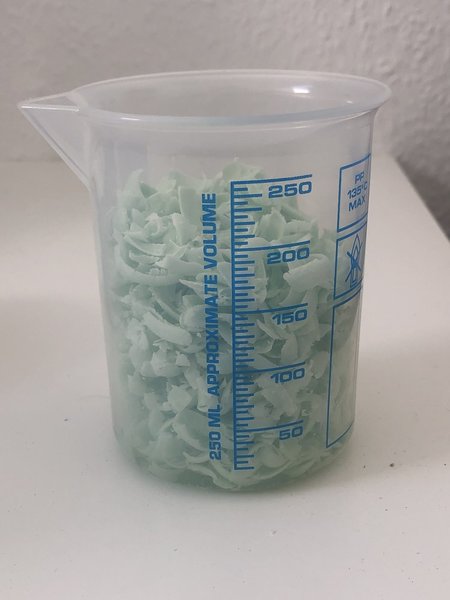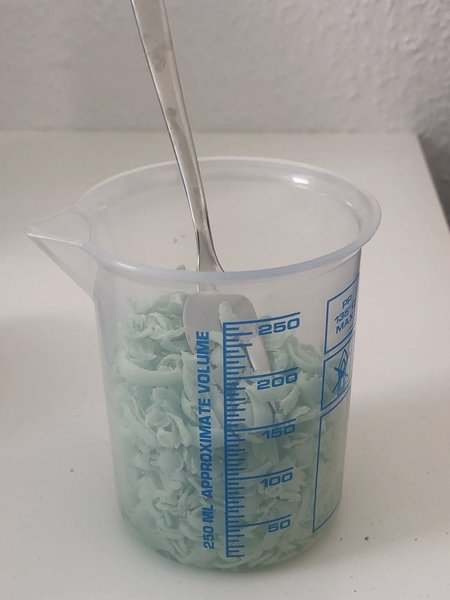 I then filled the mix into the final container and pressed it down as usual.
Now simply leave the soap dish open so that the alcohol can evaporate. After 3-4 hours the consistency is already quite firm and the soap can be used. But I leave it open overnight to make it even firmer.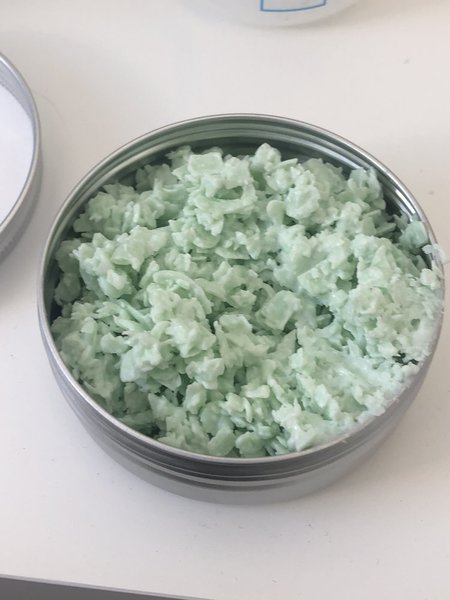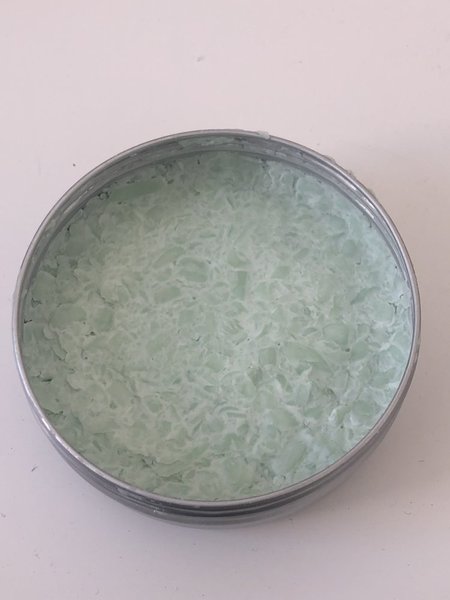 Actually I wanted to do this with an ARKO stick, but unfortunately there is none available at the moment. The next time I'm at the Turkish supermarket, I'll probably pack a few. The cost factor is negligible when it comes to finding the perfect amount of menthol. But Palmo Stick also works as an alternative.
Translated with