I Made Another Brush!!
A Present For A Dear Friend.
This One Is A TGN Pure Badger 20mm Knot, Set In Wild Olivewood, The Small Metal
Ring Is Cut And Machined From A 150yr Old Cast Bronze Bearing Housing.
The Wood Is Finished With 3 Coats Of Dutch Oil, And I Used CA Glue On The
Base For A Little Extra Durability
Thanks For Looking And Any Comments Make My Day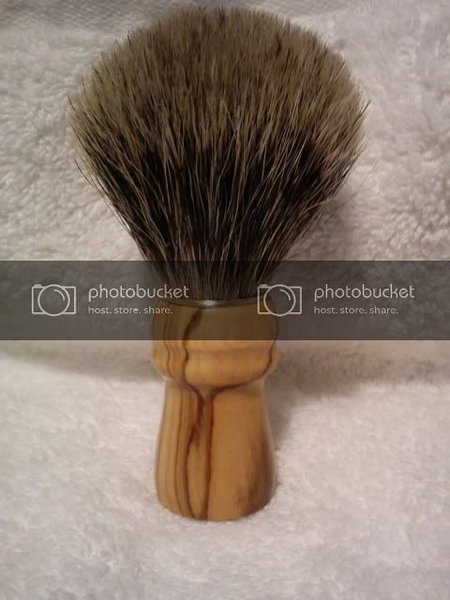 LATHER ON!!
Pip Pip Old Chaps
Ralfson (Dr)