I am actually a friend of carbon knives, as they are better to sharpen, usually softer and hold the sharpness longer. Nevertheless, I love my two Friodur knives from Zwilling.
First my Friodur 17. A bit over 13/16". For 7/8 there is still a thin hair width missing. I would say half hollow. Anyway quite heavy. Quite excellent knife for my hard beard.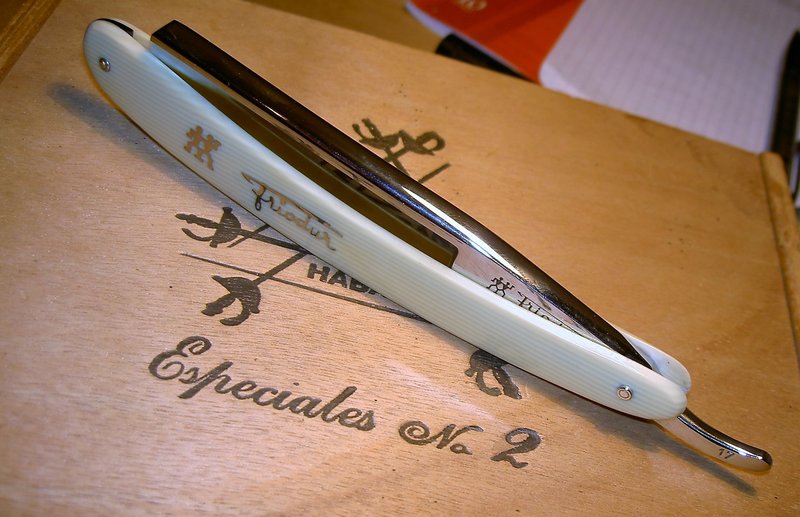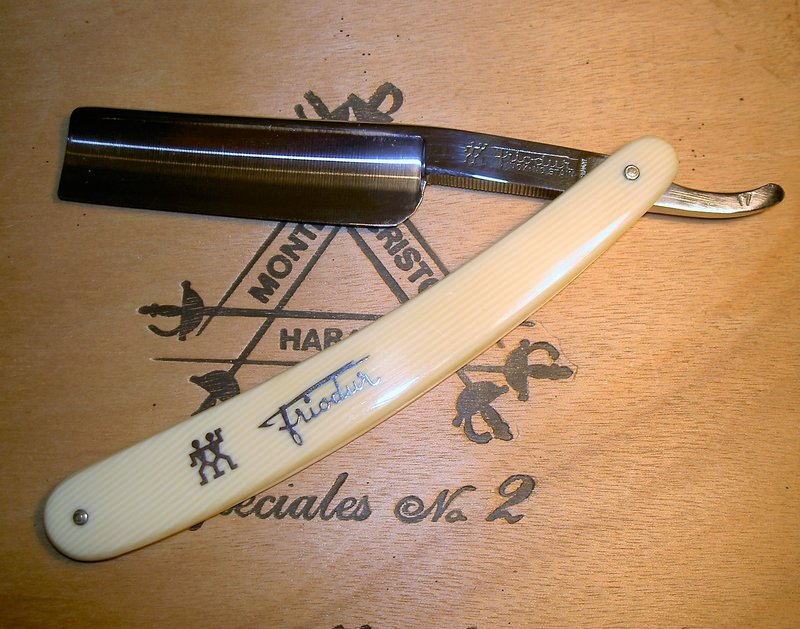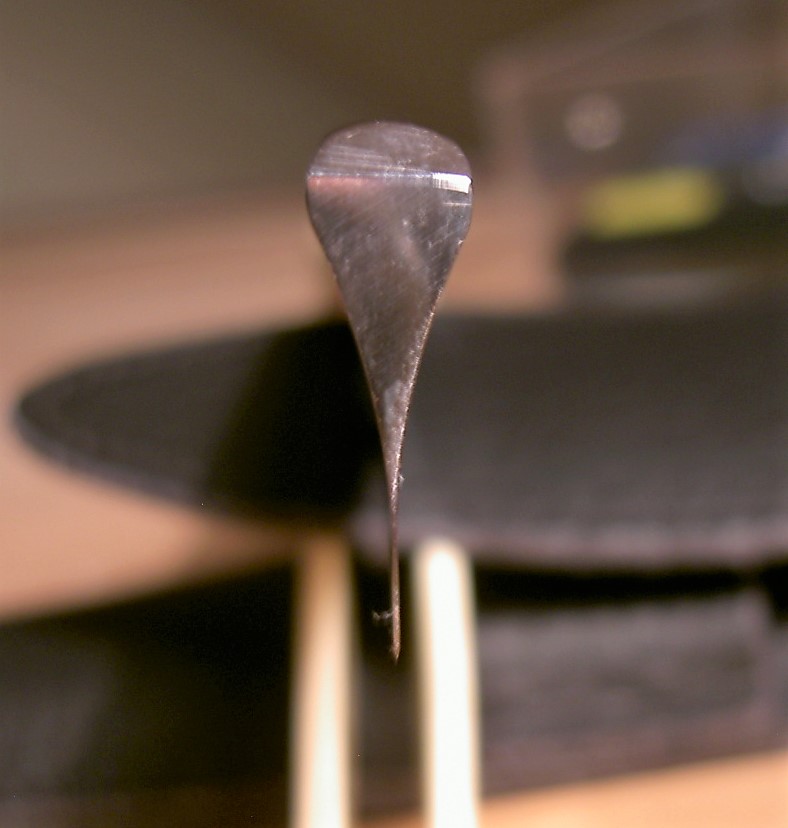 And now my full hollow Friodur 72 1/2. Arround 13/16" and the scales are also still original. One sharpened whereby the knife is very following on the stones, an excellent gentle razor.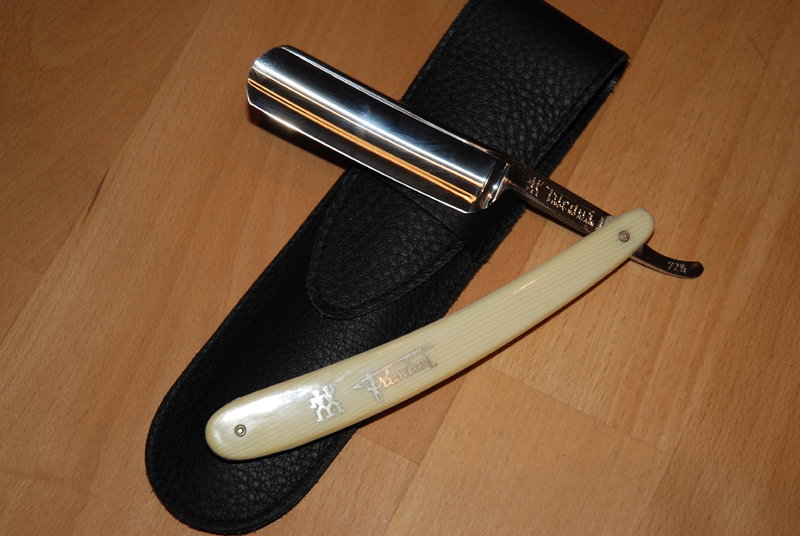 Last edited: