I see this gadget off and on: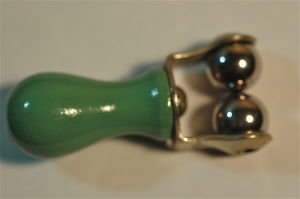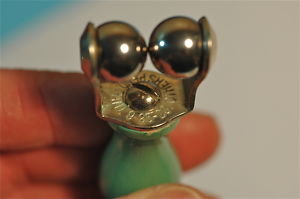 I got curious enough that I looked up the patent
The patent says:
"From the foregoing description it will be readily seen that an old style hollow or otherwise ground razor, or a safety razor blade can be easily re-edged or set by simply holding the cutting edge thereof between the balls 13 and traversing the frame or carriage or 12 backwards or forwards."
I guess the traversing carriage/frame was there in the patent, but not in the later product.
I have seen versions of this with glass marbles instead of the steel balls.
Curious, if this class of product ever prove to be effective.