I have just got today, my first coticule, from Ardennes

: .
It's a selected La Veinette 150mm*50mm (minimum width of coticule 5mm, maximum 9mm)
I have added some pics.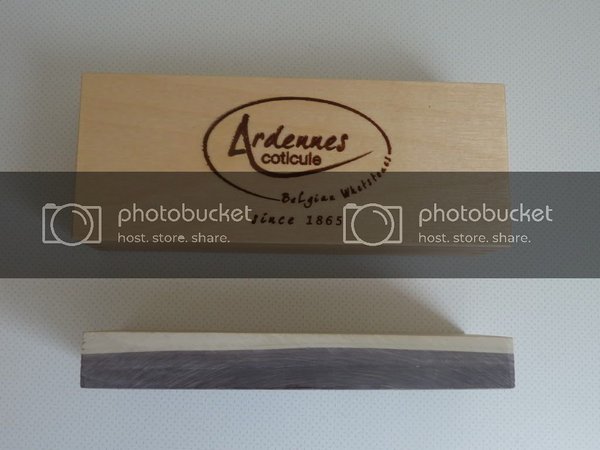 Unfortunately, I couldn't do some honing exercice this week-end because the slurry stone was forgotten in my parcel.
Nevertheless, I am a lucky guy.
PS: there is a little hole on the lower edge of the coticule side, at about 1/4 of the length, do I have to lap it or is it nothing?
It seems that my pics are not centered but I don't know how