Well gents, it seems that no thread exists yet on these wonderful French razors from the 1930s. So here goes as I recently apprehended a couple of these.
The company
The Kirby, Beard & Co company was born all the way back in 1743 in London, according to this source:
The company originally made needles and pins, but some time after 1900 they fell into making DE razors also as well as expensive jewelry. Actually their razors alledgedly were manufactured by the famous French razor company Leresche.
Unfortunately the Kirby factories in London were bombed during WW II and the company never really recovered even if the company name seems to have continued for decades.
The razors
The Kirby, Beard & Co razors are somewhat rare today. Most of them are easily recognizable by their scalloped topcaps, and a number of them had really beautiful art deco style handles.
My two specimens are fine examples and very well preserved. They shave like other Leresches, mild, nice an efficient. The open comb is special as most (all?) Kirbys came with solid bars. The OC baseplate is non-marked Kirby and may well be a Leresche plate - theory is that customers could order their Kirbys with these baseplates if they so desired.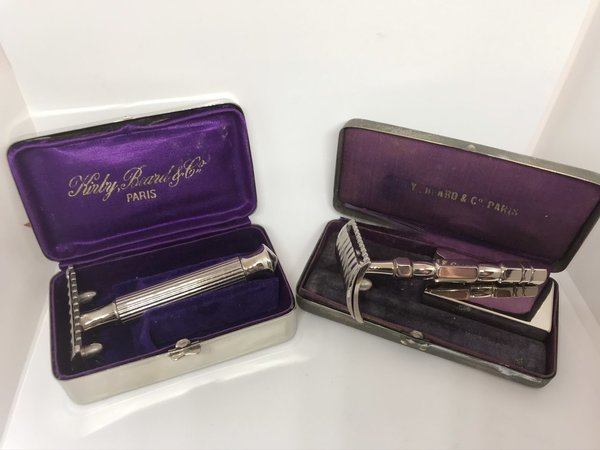 A wonderful, lengthy piece was written on B&B on the fascinating story of this company and their wonderful razors:
Last edited: