Hi all.
Well, i took a bit of a risk and ordered an new coticule. I haven't tried it yet, but by appearances i'm a tad disappointed. Definitely not what i was expecting.It's not even remotely yellow, but a green/blue/gray.
I ordered it in hopes of trying something new, because i'm not particularly satisfied with the edge my other coticule is giving.
Ah well, here are some pictures colors are relatively true, with my other coticule (a les lat).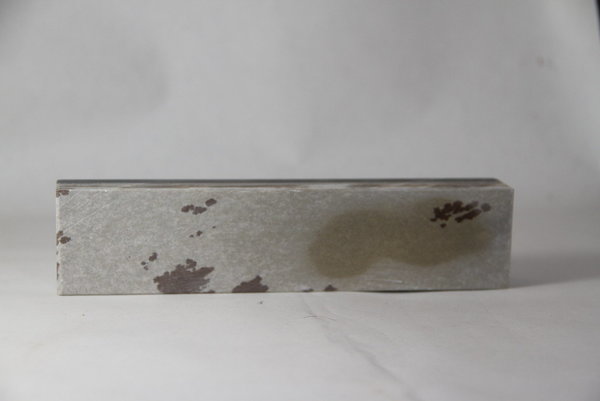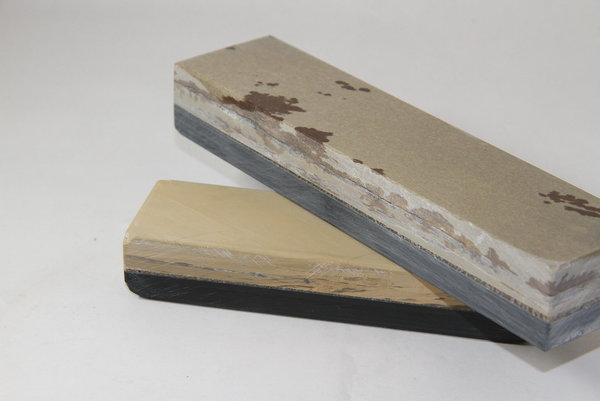 I'm a little concerned about those purple/brown spots on that one end. i know that they shouldn't effect honing, but it does look pretty different from the rest of the stone.
any ideas what this can be?