OK gang, let me pick your brains. I have a coticule that is badly dished. I want to salvage it with minimum loss and use it.
I have several questions to you, not ever having cut stones or faced this kind of situation before.
Da Problem
So what should look like this: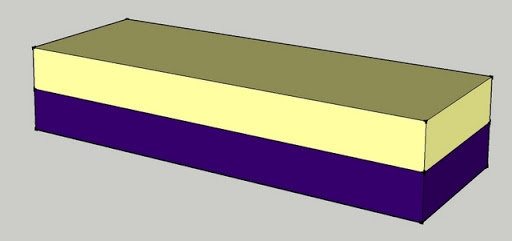 actually looks like this: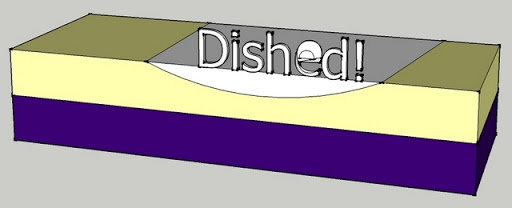 Heartbreaking!
This is my tentative plan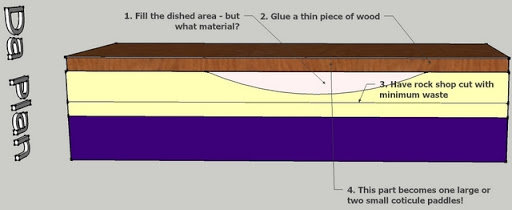 After filling the dish and gluing a piece of wood on the flattened top surface, I am thinking of getting the cream layer cut as shown in the diagram at a rock shop. My friend Jay feels that a rock shop will be better than a tile shop, because the blades will be thinner at the former.
If all goes well, I will end up with a flat cream surfaced combo, albeit with a thinner - but usable - coticule layer, and raw material for one normal or two small-ish coticule paddles.
Questions:

[li]Do you have a different suggestion to salvage the dished stone (ya, other than sending it to you for safe keeping )? (It is a 7" natural combo, most likely vintage.)
[/li]
[li]What material will you suggest to fill the dished space? In the eventual paddle(s), this material should (a) support the cream layer, and (b) in case the cream layer thins out and disappears in spots, it should be benign to a razor's edge.
[/li]
[li]What would be the best glue that will coexist well with wood, the fill material (to be determined) and the cream layer?
[/li]
Thanks for your attention! :love:
George