Hello Gentlemen,
I'd like to introduce you a razor my mother found in a antique store and gave me :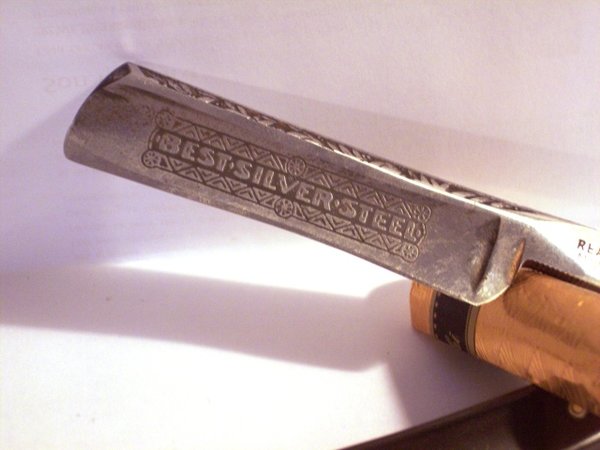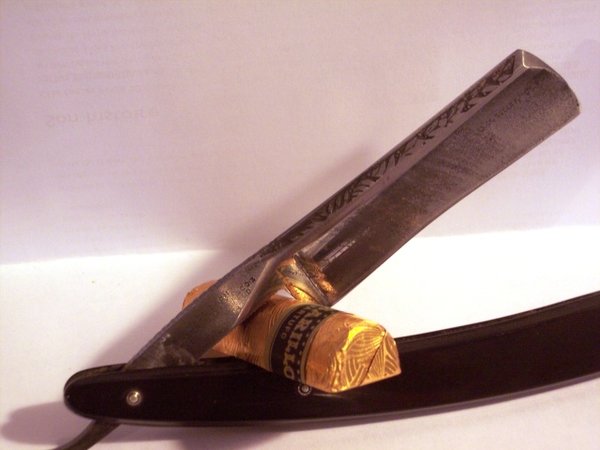 It's a nice sheffield blade ground in Germany...
It's in quite good condition, but with a lot of honewear... and a big tfrown in the middle of the edge.
I reduced it a little, but not completl, as it would have made a too small blade. (was kind of 7/8 when new, it wuld have reduced it to 4 or 5/8)
So I honed it, insisting on spike and spine, and test shaved.
Shaves fine, but I don't fell totaly confortable with it.
Would you have any advice on shaving with such a frown edge?