Undercover Moderator
SU-Patron
A few months ago I acquired the Supex77 Strop-it and for me it is the best paddle strop one can get. Due to the current problems with orders from the UK, I ordered mine in France.
I took the "top version" because I have no intention of smearing pastes on any of the leathers. In the scope of supply of the "Top version" the belt is provided with a plate "Napped Clear" (bright vegetable tanned cowhide) and a somewhat purple shimmering plate "Napped Brown" (vegetable tanned and oiled cowhide). In addition, I have ordered a plate extra "English Bridel" (English saddle leather). All three plates have a top trigger, whereby the English Bridle for the finish still tops them. With the usable areas of the respective plates of 300 x 77 mm, the belt is on the one hand sufficiently long for comfortable stropping and above all sufficiently wide to leather a razor with the complete width.
The very best, in addition to the interchangeable plates, the plates holding with magnets are spring-loaded and one reaches thereby even with double layer tape honed razors the edge. Also half and quarter-hollow razors (taped honed) are no problem for the belt. Quite wedge I must still test more precisely.
And here are a few photos: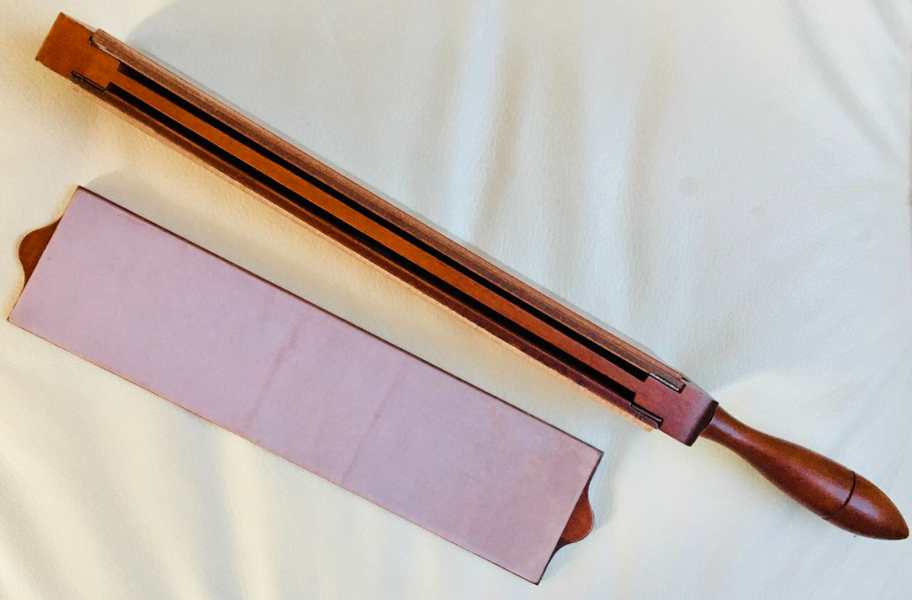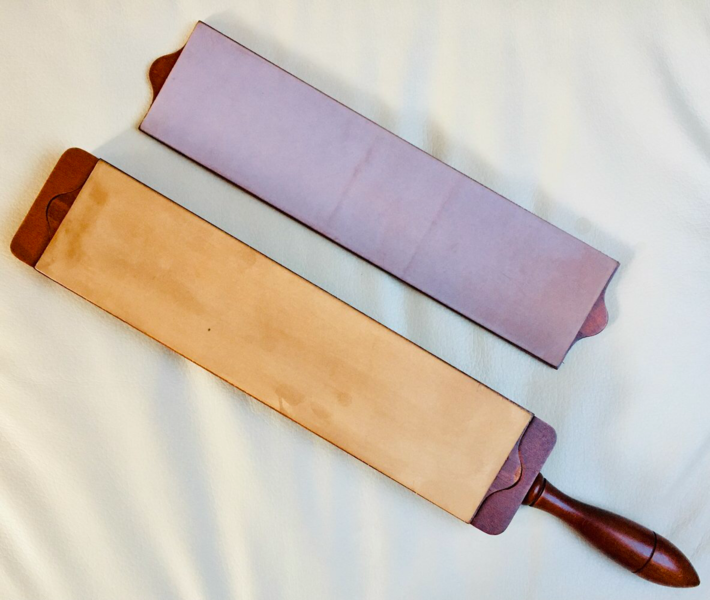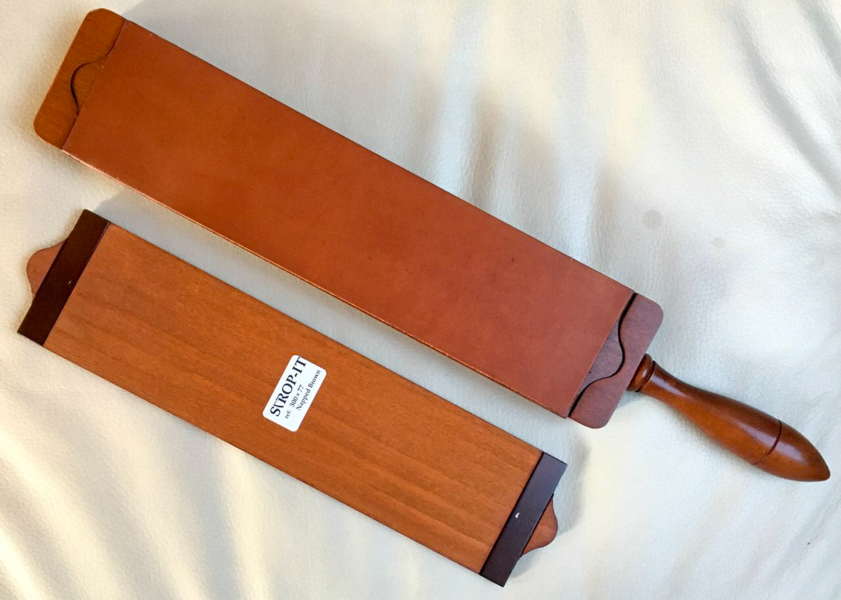 Furthermore, Nightdivers made some extra plates for me. They fit excellent on the Supex
from left to right: Nubuk, Bufflao, Deer, Cordovan, Yak and Goat-leather. Now, I am testing all of them with my identical Böhlerstahl Razors to see if I feel any difference.