Sheffield was not the only city in England back in the early 20th century known for making wonderful safety razors. The city of Birmingham also had their share of brands such as the W.J. Myatt company or indeed this one: The Velvet DE razor produced by the company of Joseph Potter. I so far own the below 2 models but have also have seen a reference to a bakelite model.
The Mark I
In this first guise the Velvet has a wonderful patented comb design which was first patented in 1918 by Thomas Henry Gill and Harry Lucas with the following described features: "grooves in the guard permit free movement of the soap and hair from one cutting edge to the other".
Looking like it came straight out of a mini car engine of the same era the baseplate/guard bears more than a fleeting resemblance to the Eclipse Red Ring bar set-up. It is impressed with the patent number: '121415' and the head is impressed 'Velvet'. The full razor is wonderful silver plate on brass, reall classy looking 3-piece with a total length of 98 mm and a sturdy weight of 67 grams.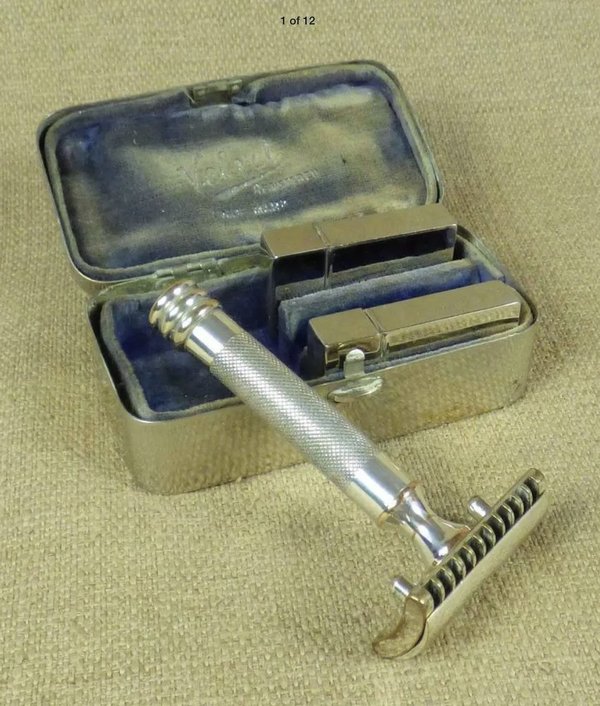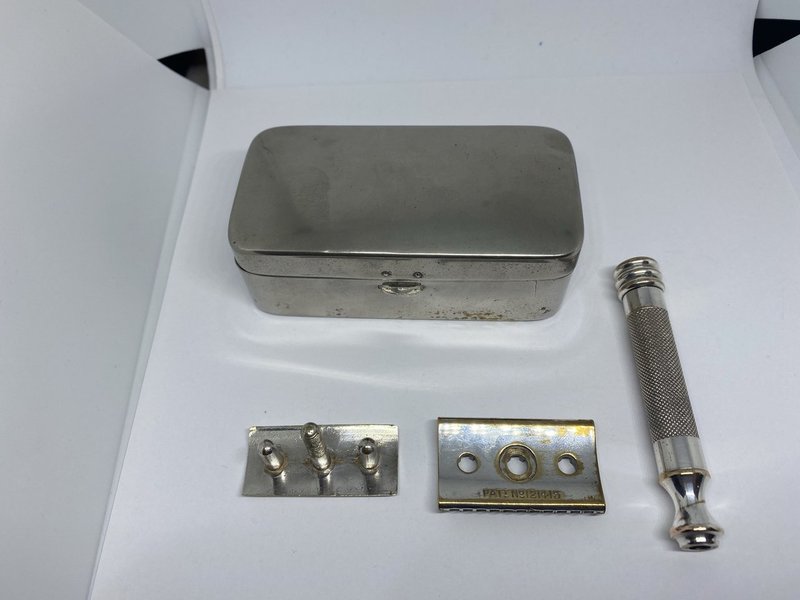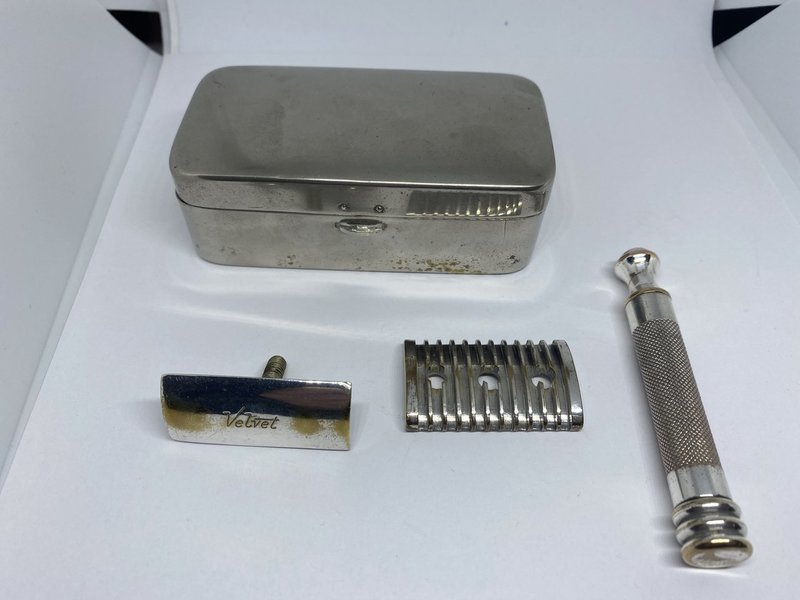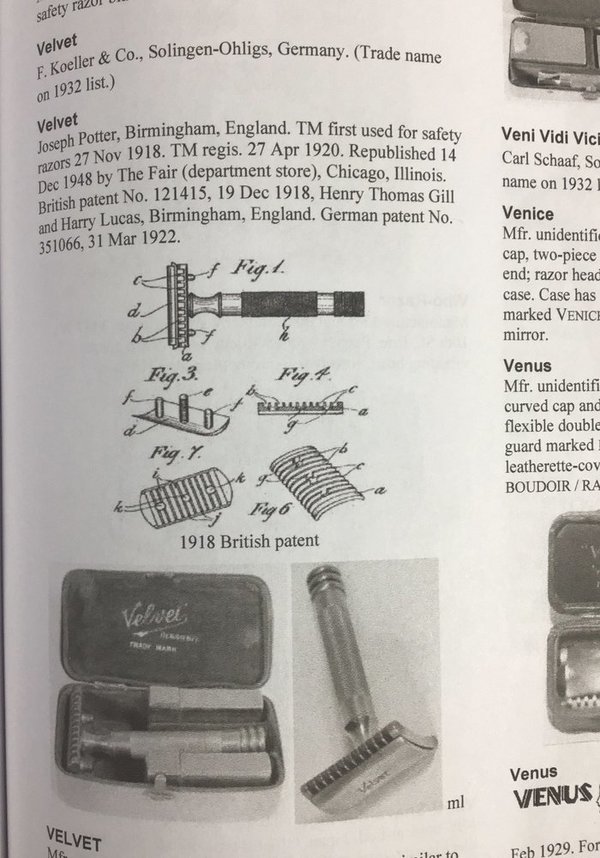 According to my resident expert on British vintage razors (Mr. Gerry Hunt from the Etsy shop Desiderium, a fine gentleman who knows everything there is to know) they cost a fortune to make and only had a short production run. They were replaced in the UK and US by the Woolworth sold Mark II models described below.
The model is shown in Waits (p. 353). I acquired it recently on the bay and have just taken delivery of it. So I still have not shaved with it, rumour has it that it is quite aggressive. Which sadly is not my cup of tea... But let's see. Holding it my first impression is really positive. This razor feels like a million bucks in hand, it has superb balance. Let's see tomorrow what the verdict is.
The Mark II
The Velvet Mark II was made between 1935-39 and is a 3-piece razor. It was retailed exclusively through F.W. Woolworth's stores which also were the only retailers of the Sheffield made "Velvet" blades. And interestingly Joseph Potter made the exact same razor but branded 'Marspen', sold only at
Mar
ks &
Spen
cer, a competing chain of department stores (see small pics, not my razor).
The guard is a very slim, flat closed comb with a slick edge and is stamped 'Made in England' with 'Patent Pending'. The cap is stamped 'Velvet' along both top edges.
Earlier mark II Velvet models alledgedly had unique diamond shaped pegs for blade alignment but this later model features the more traditional round pegs, meaning standard long slot blades would fit. The handle is a hollow ball-end style but has a thick tube and doesn't seem to suffer the same stress cracks as the Gillette handles of the same time period.
Like the mark I the mark II takes standard DE blades but in this second guise it weighs in at a mere 47g with a total length of 82mm. The material is nickel plate on brass.
This razor is a wonderful mild shaver, quite Tech-like but perhaps a wee bit less smooth.