Hello all
when I was a kid, I inherited a rather worn whetstone which I remember my grandfather using to put a final razor edge on his chisels. I've been using the stone since my early teens whenever I needed a really, really sharp edge. I have never attempted to flatten the stone because the remaining layer is only about 3mm thick at the middle and I was afaid of ruining it.
the stone recently came apart into two layers when I took the lid off of the box. Knowing pretty much nothing about whetstones I eventually found this website and I believe that it is a yellow coticule stone and that the schist base has separated. the glue layer looks like some sort of hide based glue.
None of the other stones I've used have come close to this one for precision and cutting speed (even though I've probably been using it incorrectly and never with a slurry stone), and I've got used to it over the last 20 years or so. I'd prefer to restore it rather than replace it, as it's been in the family for at least 70 years, but I could do with some advice from people who know what they're talking about, unlike me.
so the first question - I've attached some photos, am I correct in saying that this is a yellow coticule stone?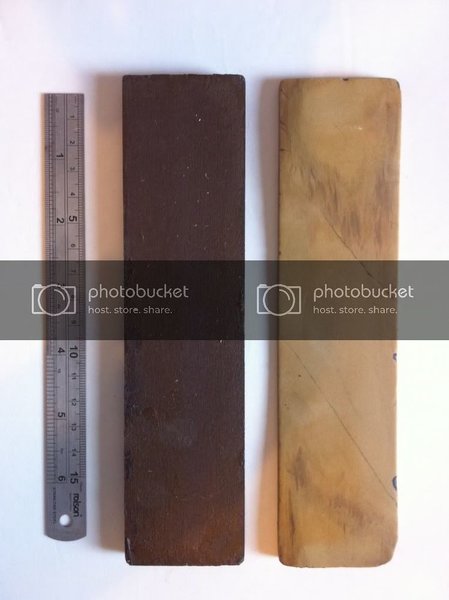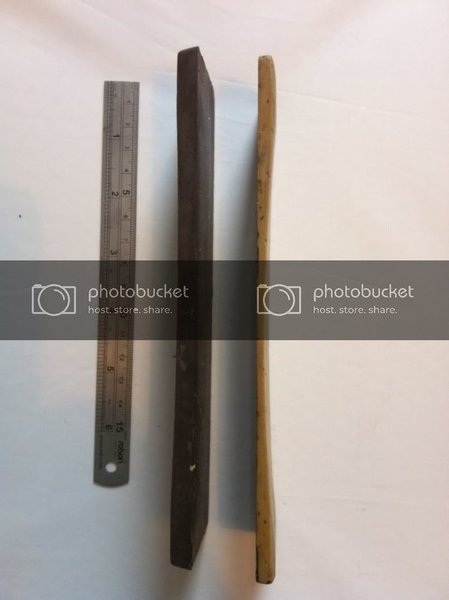 The second question - what is the best way to restore it? I have two plans at the moment. I can either glue the two halves back together with epoxy and continue as before, perhaps flattening the stone as it's probably too bevelled even for me now. or I could reverse the coticule layer and glue it to the schist with a thick bed of epoxy to support the gap left by the arch and then remove the glue from the newly exposed flat surface of the coticule layer which would then become the top. this solution may be the more practical but wouldn't help the aesthetic much.
Any advice you can give would be greatly appreciated.