So first shave tonight with the Old Type WD.
First some background - on a US forum, someone decided one day to build a manual press device that would torque the head of a Gillette Old Type. I guess it was selected because the head was thin and had pins to align the blades instead of a bar and groove like the later New, which made things easier to torque. I found an OT head and had this person do one for me.
@efsk
just had one done also. Almost immediately, some folks at the US forum spoke out strongly that this person was doing "wanton destruction" to a razor that was such a classic and has not been in production for over 80 years. Never mind that the production run was over a 20 year period and Gillette made millions of these razors and more have been destroyed by folks throwing them away than this person modifying them to be slants. So I decided to designate this Old Type as the WD version.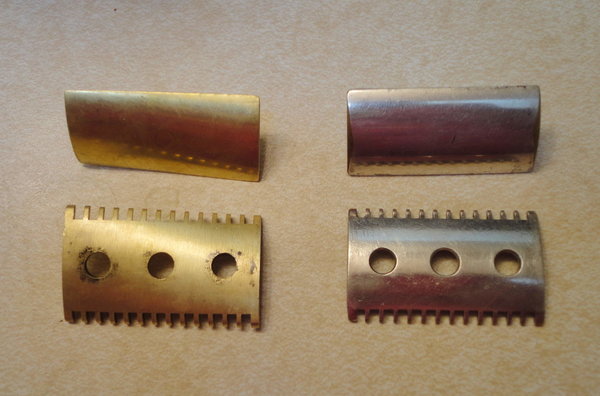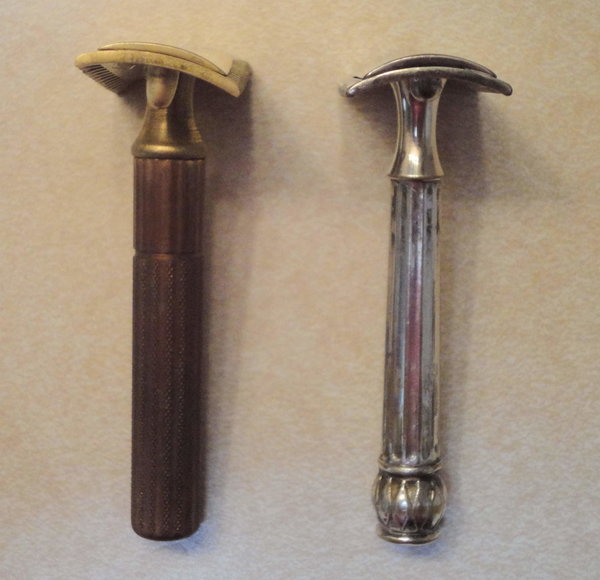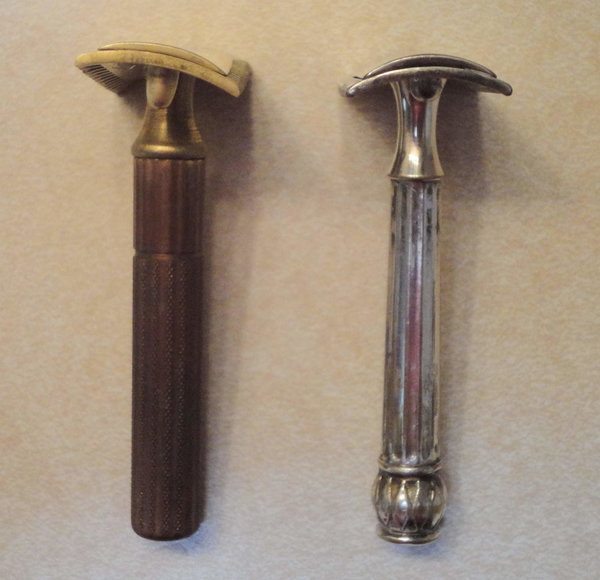 This is a comparison of the WD version (left) and the regular Old Type (right).
Tonight I shaved with the WD and tomorrow I will shave with the regular OT.
First thing I noticed with my WTG pass is that there was still significant blade feel that the OT was famous for. Not quite as significant, but about 30% of the OT and so not quite smooth either. The BIG difference I noticed at the end of the WTG pass was that it was about 60% more efficient than the OT and so the slant conversion actually did what a slant razor does - achieves a smoother and more efficient shave. The ATG pass turned out to be just as efficient and I ended up with a two pass plus very minimal touch up BBS. I think now that if Gillette had done this to the Old Type instead of giving instructions on holding the razor head at an angle, maybe more folks in the US would have been interested in slants. This would also have allowed
@efsk
and myself to spend more of our money looking for vintage Gillette slants instead of waiting for someone to come around with a great idea of wantonly destroying razors.