So I got the Les Latneuses I ordered from Ardennes coticule. It had some little surprises in store for me.
The first was the back side, the "hybrid", was maybe the hardest stone I've had to lap yet. It took more than three hours on a 400 grit diamond plate just to get the cutting marks out of it...really freaking hard.
The second surprise was even less pleasing.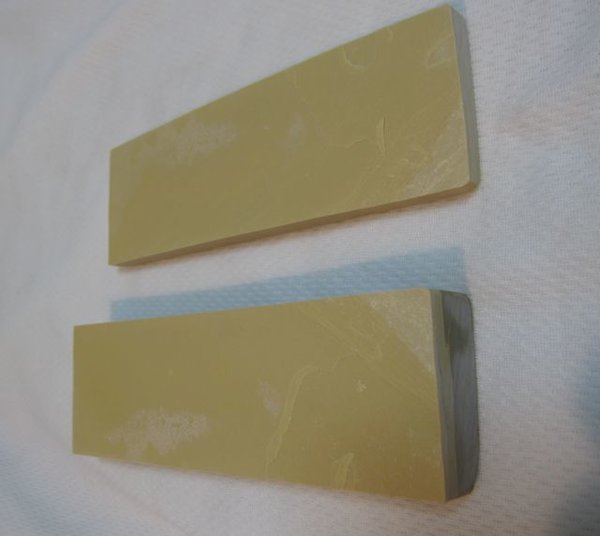 The top half of the coticule side just came off when I was taking pictures. I assume that there was a crack from before, as the inside was wet--the last lapping session was this morning.
So that's not really what I'd call optimal. Any suggestions? And is this stone really a Les Latneuses? Bart seemed to think there was some confusion when he was at Ardennes and no one has said anything about how freaking hard the back side is yet.
Thanks for looking.