Another 3D printed SE razor is the "
This razor for injector blades is a cooperation between Tom White (Head und V2 handle) and myself (V3 handle).
Cap, base and blade are held together by small magnets.
The files for both versions are available free of charge for non-commercial use:
3D-printing is getting cheaper all the time. My yellow one (see below) cost less than 7 Euro shipped.
Version 2 has a simple straight handle: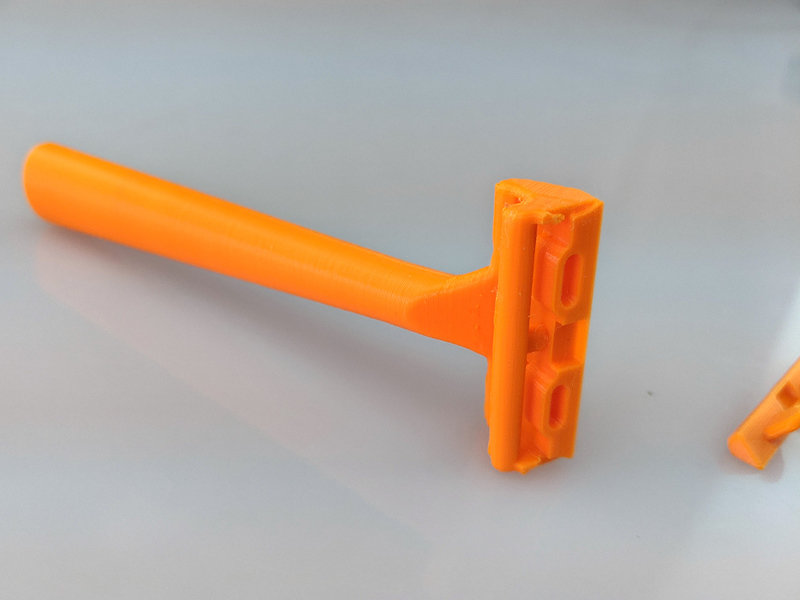 Tom then asked me to adapt my 'Enders-Speed-Style' handle: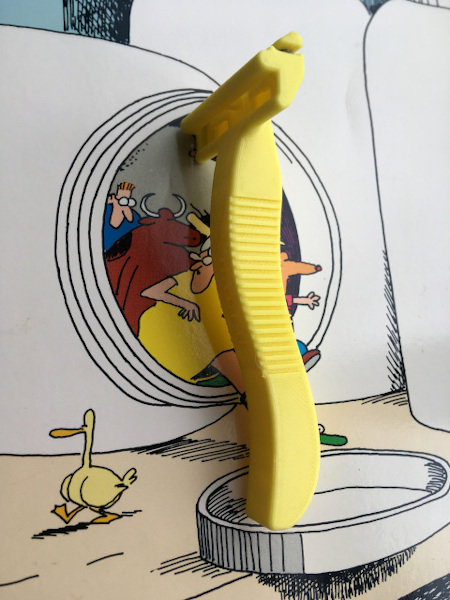 A little animation to show the head with the magnets: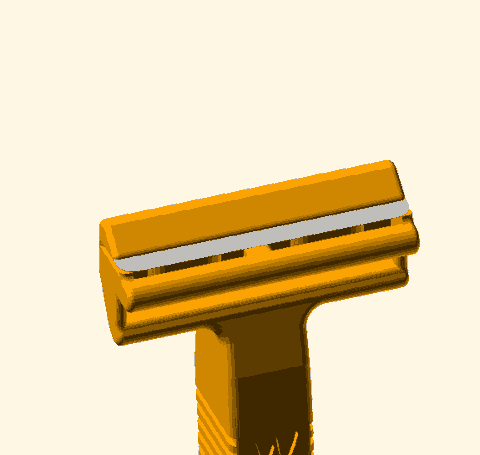 Feedback from testers is quite positive. Personally, I think the blade angle is too steep. Even though the cap is very small it gets in the way. And it's so tiny it's fiddly.
That's why the next razor will have no cap at all - and a new handle - and it will probably be available as a slant.
3 magnets should do the trick.
Watch this space.
Last edited: