Hello Guys & Gentlemen (guess you're both!
)
I have in my shaving equipement, a paddle strop I use on leather (no crox since I know this place...)
And since I've read about canvas, I use a piece of jean, coming from old pants. (and that works pretty fine...)
So I'm gettind used with stropping, & I like that!
I'm now thinkin' about buying a hanging strop, or having one made by a member of CCC (who really does good stuff, and can make custom on demand)
But there is still a question I don't get the answer :
Some strops like the dovo (just an example), have the linen attached to the leather, with only one handle or D-ring :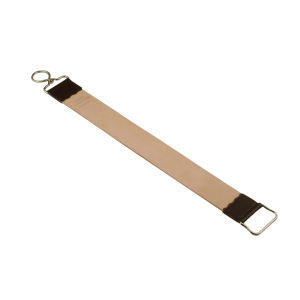 Some other have separate leather and linen with two handle or D-ring, like the neil miller for example :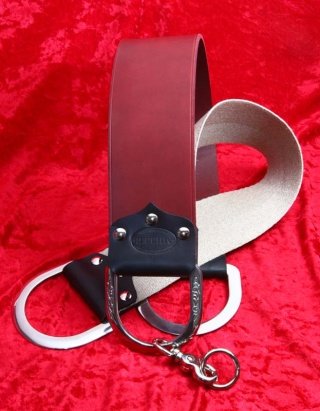 Last but not least, on some other, the linen seems to do a big ring, with leather on a part of it (like this prima rindeler) :
So my question is : is there any fundamental difference between those shapes?
I guess, with only one handle, you return the strop when you swith betwenn linen and leather. But with 2 D-rings, do you first hang only one ring (linen), then leather? or do you always hang the 2 rings togeteher?
This may not change things a lot, maybie I'm asking myself questions for nothing (i guess the action on te edge is similar, and depends more on the material's quality), but as there are three different shapes, I'm wondering what can be theyr impact on the strop holding...
(hope I'm still clear...)